Michael Foust
| ChristianHeadlines.com Contributor
| Thursday, April 25, 2019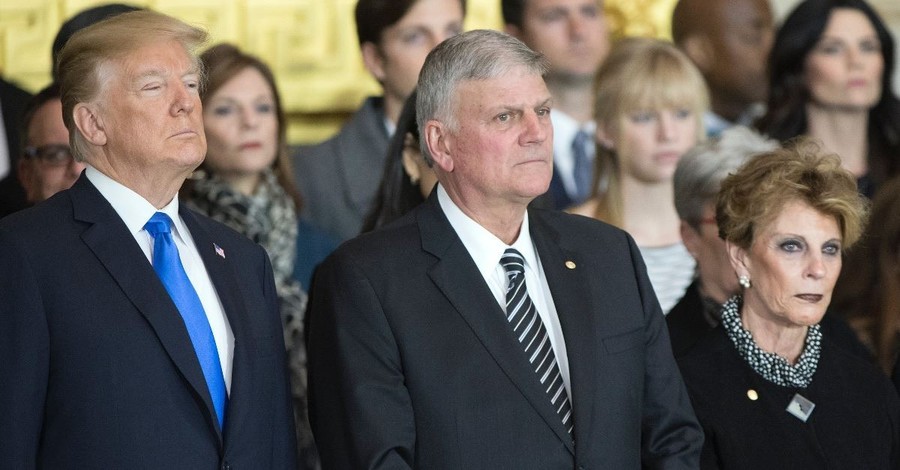 Evangelist Franklin Graham is pushing back against comments by Democratic presidential candidate Pete Buttigieg, a gay man who has made faith a major part of his campaign. 
Buttigieg, the mayor of South Bend, Ind., was asked Monday during a CNN town hall how he would unite Christians who are conservative and liberal. 
"I get that one of the things about Scripture is different people see different things in it," Buttigieg responded, according to The Hill. "But, at the very least we should be able to establish that God does not have a political party."
Buttigieg also said his interpretation of Scripture contrasts with what he sees modeled by President Trump.
"Frankly," Buttigieg said, "it couldn't be more radically different than what I see certainly in this White House, where there is a lot of chest-thumping and self-aggrandizing, not to mention abusive behavior, but also a political agenda that seems to always be revolving around the idea that somehow it's too easy for poor people in this country."
Graham, on Twitter, agreed and disagreed with Buttigieg. 
"Presidential candidate & South Bend Mayor @PeteButtigieg is right – God doesn't have a political party," Graham wrote. "But God does have commandments, laws & standards He gives us to live by. God doesn't change. His Word is the same yesterday, today & forever."
Graham took issue with Buttigieg's claiming to be a Christian and a gay man.  
"Mayor Buttigieg says he's a gay Christian," Graham wrote. "As a Christian, I believe the Bible which defines homosexuality as sin, something to be repentant of, not something to be flaunted, praised or politicized. The Bible says marriage is between a man & a woman – not two men, not two women.
"The core of the Christian faith is believing and following Jesus Christ, who God sent to be the Savior of the world – to save us from sin, to save us from hell, to save us from eternal damnation."
Related:
How Did Jesus Address Homosexuality?
5 Questions on Homosexuality Every Christian Should be Able to Answer
Michael Foust is a freelance writer. Visit his blog, MichaelFoust.com.
Photo courtesy: Getty Images/Pool
---
---