Michael Foust
| ChristianHeadlines.com Contributor
| Friday, August 9, 2019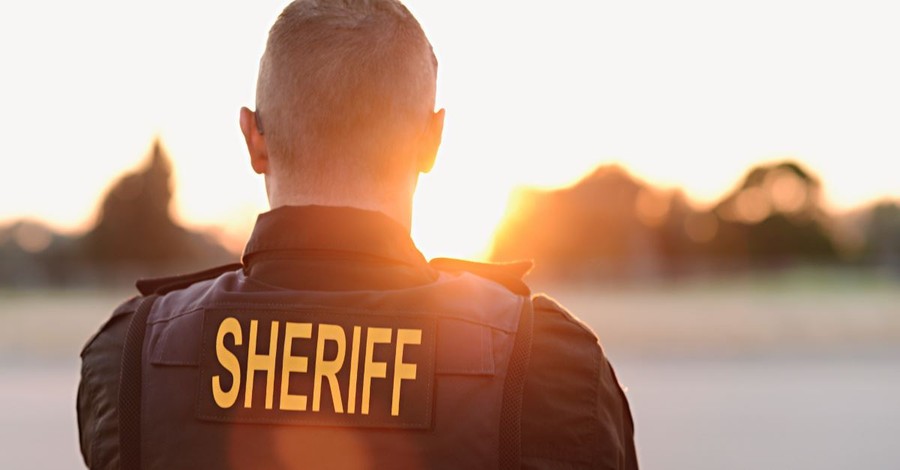 A former sheriff's deputy of a North Carolina town says he was fired because he followed the so-called Billy Graham rule and refused to be alone with any woman who wasn't his wife.
Manuel Torres, who also serves as a deacon at East Sanford Baptist Church in Sanford, N.C., is suing the Lee County Sheriff's Office and the towns of Siler City and Apex for religious discrimination, according to ABC 11 in Raleigh-Durham.
The lawsuit says he was "ordered to train a female deputy, which would require he spend significant periods of time alone in his patrol car with the female officer trainee." When he asked for accommodations, his requests were "alternately granted and denied."
The suit even claims the department once retaliated against him by denying him backup "where a gun was present on the scene," ABC 11 reported.
An official within the sheriff's office "expressed his anger" at Torres' religious beliefs prior to his dismissal, the suit says.
Torres is suing the towns of Apex and Siler because, he says, they refused to hire him due to his religious beliefs after his dismissal. 
Billy Graham and his associates famously made a pledge early in his ministry never to be alone with any woman that wasn't their wife. 
Vice President Mike Pence also follows the rule. He said in 2002 the rule helps "build a zone around your marriage."
Although Pence has been criticized for the practice – specifically by U.S. Sen. Kamala Harris (Calif.) – the females who work around him have defended Pence.  
"He's elevated women to positions of leadership throughout his career & relies on their advice & counsel," Alyssa Farah, Pence's press secretary, tweeted at Harris earlier this year. 
Erin Smalley, the marriage strategic spokesperson for Focus on the Family's marriage ministry, wrote in a 2017 column that the rule is full of wisdom.
"Regardless of what the world and social media might be spewing about Vice President Pence, he has proven his commitment to his wife," Smalley wrote. "I can't stress enough how important it is for your marriage that you have a conversation with your husband or wife to discuss interactions with members of the opposite sex. 
"If you've never discussed the desired boundaries or guidelines you both wish to have in your marriage, it would seem that in the wake of people reacting to the Billy Graham Rule, now might be a great time to do just that… Why not put boundaries in place so in your own moments of weakness or temptation you already have a guardrail of protection in place?"
Related:
Senator Kamala Harris Takes Aim at Vice President Pence for Following 'Billy Graham Rule'
Mike Pence Receives Criticism for Protecting His Marriage
Michael Foust is a freelance writer. Visit his blog, MichaelFoust.com.
Photo courtesy: Getty Images/Kaybe, this is a stock photo.
---
---