Michael Foust
| ChristianHeadlines.com Contributor
| Tuesday, April 16, 2019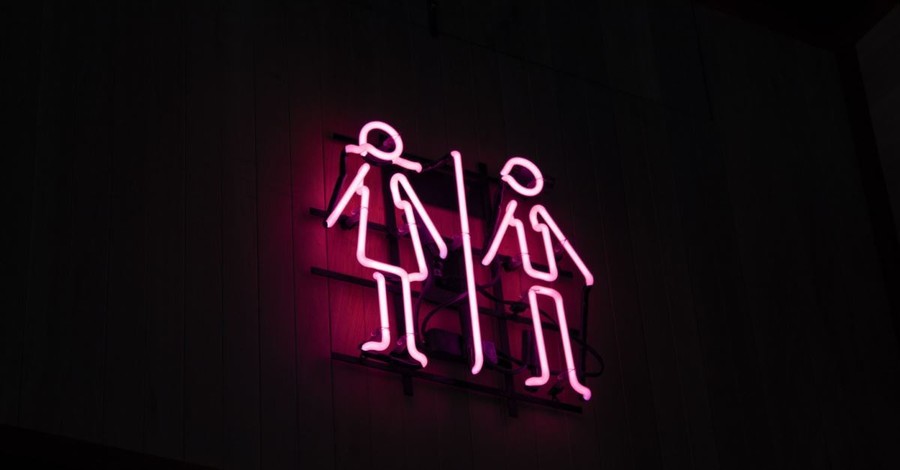 Students opposed to a biological boy using the girls' restroom staged a walkout at an Iowa high school last week, chanting "we want privacy" and "he is a male." 
The students at Abraham Lincoln High School in Council Bluffs, Iowa., gathered on a sidewalk outside the school, while students supportive of the individual's right to use the whichever restroom they pleased climbed an adjacent hill. 
The protest April 11 was peaceful, and students were not suspended. The walkout was sparked by a female student who believes her privacy is being violated by the transgender student using the girls' restroom, WOWT reported. Most students protesting the policy were female students impacted by the situation. 
"We felt very uncomfortable with a male who's not doing anything to be transgender going into the female restrooms," student Elana Owens told WOWT. 
Another student, Brandi Scherlund, said, "I believe if you have the male parts you go to the males' bathroom and if you have the female parts you go to a ladies' room and that's just the way I was raised."
The protest lasted about 15 minutes, according to the Omaha World-Herald. 
Students who want the transgender girl out of the girls' restroom chanted, "One over all is not fair" and "We want privacy. He is a male." The other group of students chanted, "Equality."
Vickie Murillo, superintendent of the Council Bluffs Community School District, said she was "very proud of how the students peacefully conducted themselves."
"It's important to us to let students express their opinions as long as it's done in a respectful way," Murillo told the newspaper.
The school district, Murillo said, believes "students who are transitioning into a new gender have the right to use the restroom that they identify."
Michael Foust is a freelance writer. Visit his blog, MichaelFoust.com.
Photo courtesy: Adrian Naranjo/Unsplash
---
---