Michael Foust
| ChristianHeadlines.com Contributor
| Thursday, October 4, 2018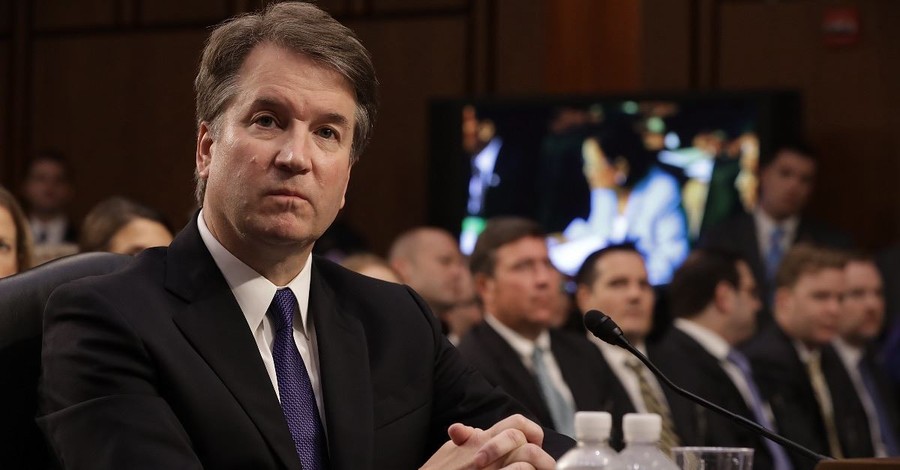 The FBI this morning released its much-anticipated report on sexual allegations against Supreme Court nominee Brett Kavanaugh, and reaction – not surprisingly – split along party lines. Republicans said the report revealed nothing new that wasn't already known, while Democrats said the FBI didn't interview enough people.
Kavanaugh's nomination Thursday afternoon seemed to be hanging on the votes of four undecided senators: Democrat Joe Manchin (W. Va.) and Republicans Susan Collins (Maine), Lisa Murkowski (Alaska) and Jeff Flake (Ariz.).
Republicans hold a 51-49 seat advantage in the chamber. A 50-50 tie would result in Vice President Mike Pence casting the tiebreaking vote for confirmation. 
Forty-eight senators – all Republicans – have publicly said they would support him. Kavanaugh needs at least two of the undecided senators to support him to be confirmed. Forty-eight Democrats have announced their opposition, according to Politico.com.
The secret report could be read only by senators and a handful of staff members. Contrasted to the Democratic reaction, Collins said it "appears to be a very thorough investigation," while Flake said "we've seen no additional corroborating information," according to Politico.com.
Murkowski said she didn't attend a briefing on the report "because I'm going to read it myself. I'm going to go in, put my eyes to it." 
Sen. Heidi Heitkamp (N.D.), another Democrat who had not announced her intentions, said she would oppose the nomination. She is in a tough fight for re-election this year.
"After doing my due diligence and now that the record is apparently closed, I will vote against his confirmation," she said.
Manchin, too, is up for re-election.  
On the other side of the fence, Republican Sen. Lindsey Graham (S.C.) said the FBI report bolstered the case for supporting Kavanaugh. 
"I am more confident than ever on Brett Kavanaugh, that the allegations levied against him were not proven to be more reliable. Quite the opposite," Graham said, according to Politico. 
Michael Foust is a freelance writer. Visit his blog, MichaelFoust.com.
Photo courtesy: Getty Images/Chip Somodevilla/Staff
---
---