Michael Foust
| ChristianHeadlines.com Contributor
| Thursday, November 8, 2018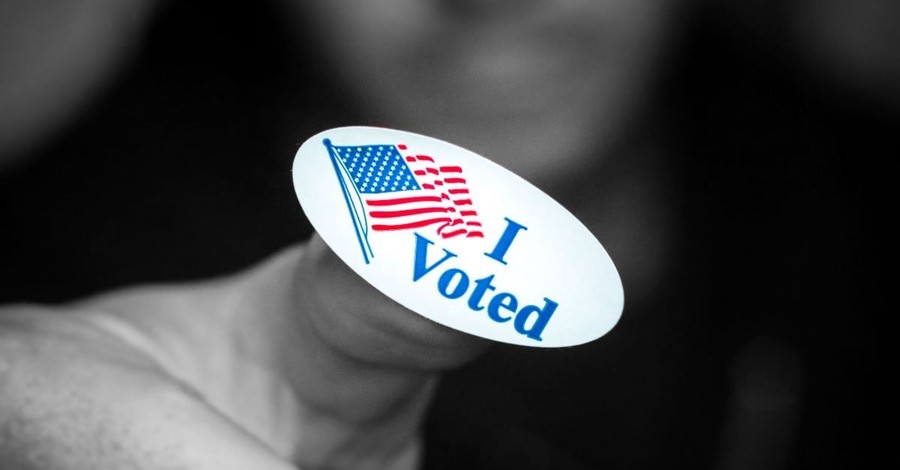 Evangelicals continued their historical trend of support for Republicans on Election Day, although the percentage was down from President Trump's victory in 2016 and at its lowest level on a national election day since 2008, according to exit polls.
A full 75 percent of white born-again or evangelical Christians supported Republicans Tuesday, down from the 80 percent that backed Trump, the GOP nominee, two years ago. It is the lowest percentage of evangelical support for Republicans on an election day since 2008, when 74 percent supported Republican nominee John McCain. 
Seventy-eight percent of white born-again/evangelical voters backed Republicans in 2014,  78 percent in 2012 (when Mitt Romney faced Barack Obama), and 77 percent in 2010.
But this doesn't mean evangelicals sat home. White born-again/evangelical Christians comprised 26 percent of voters Tuesday -- the same percentage as 2016, 2014 and 2012. They made up 25 percent of the electorate in 2010 and 26 percent in 2008. 
Additionally, 58 percent of voters who attend religious services (of any kind) weekly backed Republicans, compared to 55 percent who supported Trump in 2016. But that bloc of voters was a smaller percentage of the electorate this year (32 percent) than in 2016 (33 percent). In the presidential election of 2012, voters who attend religious services weekly were 42 percent of the electorate, and 59 percent backed the GOP candidate (Romney).  
Michael Foust is a freelance writer. Visit his blog, MichaelFoust.com
Photo courtesy: Casey Robertson/Unsplash
---
---