Michael Foust
| ChristianHeadlines.com Contributor
| Friday, November 2, 2018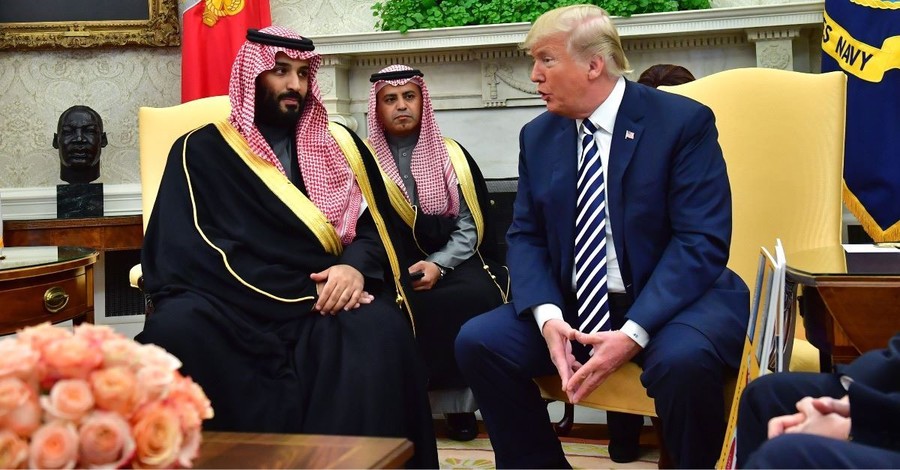 A delegation of evangelical leaders met Thursday with Saudi Crown Prince Mohammed bin Salman and said in a public statement that "it is our desire to lift up the name of Jesus whenever we are asked and wherever we go."
Bin Salman's role in the murder of journalist Jamal Khashoggi remains unclear, although the meeting had been in the works for two months, the group told The Washington Post. The delegation met with other Saudi officials, but bin Salman -- who is second only behind the king -- was the most prominent.   
Human rights were discussed, said public relations executive A. Larry Ross, who was present. 
"We even returned to it a second time later in the discussion because of its importance, and were encouraged by the Crown Prince's candor in his response," Ross told The Post.
The White House did not set up the meeting, a member of the delegation told The Post. Several issues arose, including the group's desire to have the Saudis strengthen their ties to Israel.
Other members included Johnnie Moore; author Joel Rosenberg; former U.S. congresswoman Michele Bachmann; Jerry A. Johnson of the National Religious Broadcasters; Michael Little, formerly of the Christian Broadcasting Network; writer Mike Evans; New Mexico pastor Skip Heitzig; and former NRB CEO Wayne Pederson.
"We were pleased by the invitation extended to us more than two months ago by the Kingdom of Saudi Arabia," the delegation said in a statement to The Jerusalem Post. "Without question, this is a season of tremendous change in the Middle East, and therefore we have been grateful for the opportunity to meet in-person with key Arab leaders to understand their goals and to ask direct questions. We look forward to building upon these relationships and continuing the dialogue."
Michael Foust is a freelance writer. Visit his blog, MichaelFoust.com
Photo courtesy: Getty Images/Pool
---
---