Michael Foust
| ChristianHeadlines.com Contributor
| Thursday, October 24, 2019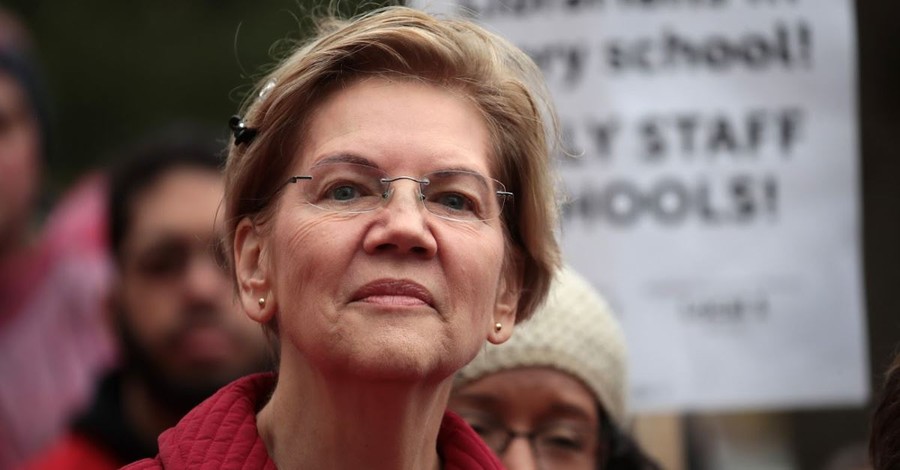 ---
Democratic presidential candidate Elizabeth Warren said Tuesday she would consider hiring an outreach director for atheists and those who are unaffiliated with any religion.
Warren, who leads the Democratic field in Iowa and New Hampshire according to Real Clear Politics' average of polls data, was asked during a town hall in Cedar Falls, Iowa, if she would consider hiring a "secular outreach coordinator," similar to how other campaigns hire an outreach coordinator for Christians and other religious groups.
An atheist man, Justin Scott, asked the question.
"I'm gonna think about that, OK?" she told the man. "It's a good point." 
The exchange was first reported on the Friendly Atheist's website. Scott, the Iowa state director for American Atheists, told the Friendly Atheist that Warren was "actually still fired up about the idea" when he approached her for a post-rally selfie. 
"She wanted me to connect with her Iowa team to begin discussing the concept," Scott told the website.
Scott had identified himself as a "lifelong Iowan" and atheist when he asked her the question during the town hall.
"Candidates seen to always pander to the religious voter, especially the Religious Right," he said during the town hall. "There is a huge opportunity in this election for some candidate, or all the candidates, to harness the power of the atheist voter. … I'm curious today, if you're willing to commit to hiring a secular outreach director. Many campaigns will hire a religious outreach director. I think it would be fantastic for our country to bring all those voices in, to bring all voters in."
Warren responded, "So that's a really interesting question, Justin! I hadn't thought of that."
"But let me say something because I think it's important. You're an atheist. I'm a Methodist," Warren said. "But I grew up in a church that the first thing I ever learned was about the value of every single person. It was everything I learned. … [I]t was always about respect for every person. And if I had to describe a single guiding principle for me … it's that every human being has value, whether you call it God, or a spirit, life … give it the name you want, but it's about respect. It's about valuing every human being. And that means you and that means me and that means all of us.
"But I'm gonna think about that, OK? It's a good point. It would be."  
Related:
Lt. Gov.'s Prayer for Atheist Group Was Unconstitutional, Atheist Group Says
Judge Says She Told Amber Guyger, 'God Can Forgive You and Has'
Tennessee Gov. Declares Day of Prayer and Fasting: 'Give Thanks to God Almighty'
Atheist Group: Judge Committed Ethics Violation by Giving Bible to Amber Guyger
University Officials 'Personally Liable' for Booting Christian Club off Campus, Court Rules
Federal Court Rules Christian Student Group Cannot Be Removed from University for Biblical View on Marriage
'God Won': Georgia School OKs Prayer at Football Games, Despite Atheist Complaints
Judge Bans Prayer, Religious Music at Graduations Following Atheist Suit
Michael Foust is a freelance writer. Visit his blog, MichaelFoust.com.
Photo courtesy: Getty Images/Scott Olson/Staff
Video courtesy: Fox Business