Michael Foust
| ChristianHeadlines.com Contributor
| Thursday, July 18, 2019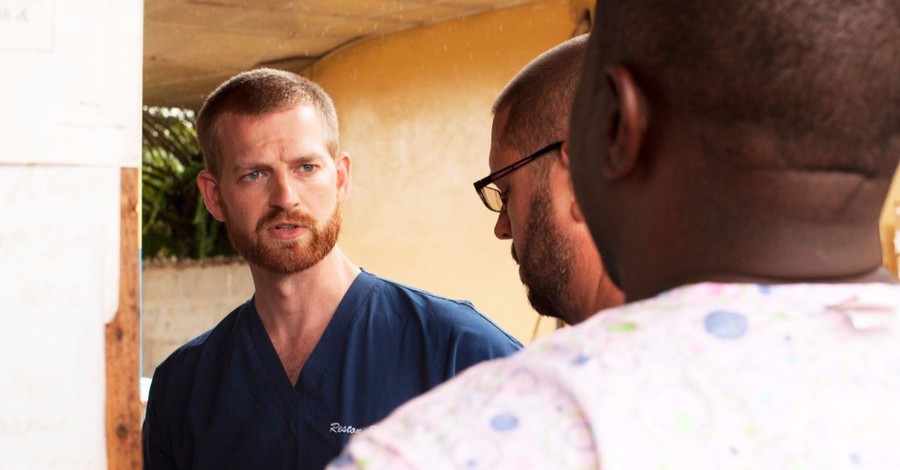 The Christian medical doctor who contracted the Ebola virus in Africa while treating patients with the deadline disease says he's returning to the continent to continue God's work.
Kent Brantly made national headlines in 2014 when he nearly died after contracting the virus in Liberia. He was flown back to the United States, where he recovered. 
Brantly and other Ebola doctors were Time's persons of the year in 2014. He was on the magazine's cover. 
Later, Brantly's story was featured in the movie Facing Darkness. 
Brantly, his wife and their two children (ages 8 and 10) will move to Zambia this fall to serve at Mukinge Mission Hospital, a 200-bed facility that's "100 miles from the nearest supermarket," according to the Christian Chronicle, a Churches of Christ newspaper.
Although he regained his physical strength within a few months, it took him longer to recover emotionally and spiritually, he said.  
"It's been five years of emotional healing and spiritual healing and growth," Brantly, 38, told the Christian Chronicle. "I think we've grown and been equipped in ways during this (sic) five years that we were not before we went to Liberia."
Zambia is in the southeast region of Africa. Liberia is on the northwest corner. 
"We've spent time praying and fasting and talking together about it … and God has really opened the doors every step of the way," Brantly said.
He credits God for saving his life. Now, Brantly wants to "live a life that is faithful to the calling He's given me." 
"Right now, I think that means moving my family to Zambia to serve at a Christian mission hospital -- to serve the poor and have compassion for the people in need and to participate in God's work of making all things new and fixing the broken things in this world," Brantly said.
He added, "We're trusting that God has opened the doors, and He'll pave the way."
Related:
How God Turned an Ebola Suicide Mission into Triumph
Photo courtesy: Samaritan's Purse Facebook Page
---
---