Michael Foust
| ChristianHeadlines.com Contributor
| Updated: Nov 22, 2019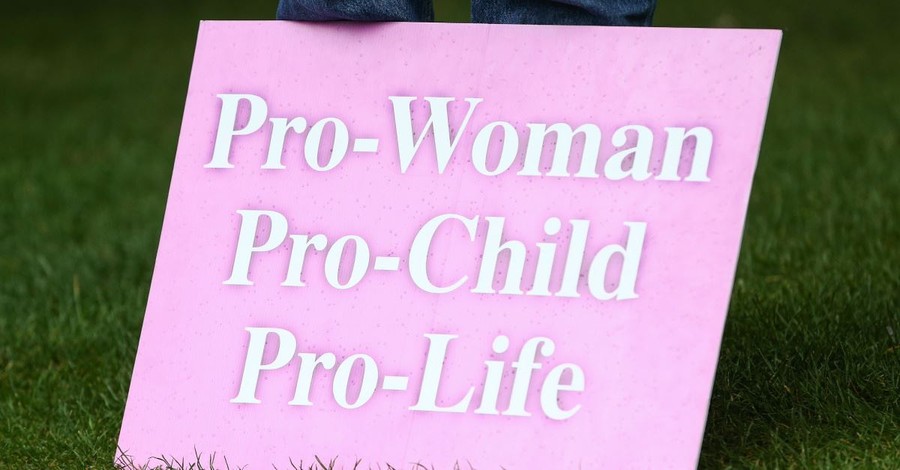 Gallup's newest survey on abortion is challenging the conventional wisdom that women are overwhelmingly pro-choice.
In fact, the latest Gallup data shows that most women are pro-life – and even are more pro-life than men.
Fifty-one percent of women consider themselves pro-life, according to the poll, while 46 percent of men do. Meanwhile, 43 percent of women and 48 percent of men call themselves pro-choice. 
Women are more pro-life on Gallup's other abortion-related topics, too:
24 percent of women but 18 percent of men say abortion should be illegal in "all circumstances." 
24 percent of women and 25 percent of men say it should be legal in all circumstances. 
50 percent of women but 56 percent of men say it should be "legal under certain circumstances."
To be fair, the 2019 Gallup survey – conducted in May – may be a slight anomaly, and future surveys will determine if the current trend holds.
But historically, a significant percentage of women are pro-life in Gallup's polling. In each survey since 2004, at least 43 percent of women have called themselves pro-life. And since 1979, the percentage of women who support legal abortion with no restrictions has never topped 34 percent – and in most years, hovers in the 20s. 
"Many U.S. political leaders may think of abortion as a key 'women's issue,' but it is not an issue about which women have substantially different attitudes than men," Gallup said in a 2018 analysis. "... There are significant gender gaps on a number of political and social issues in American society today, including political party identification, presidential job approval, views of the death penalty, and views of the moral acceptability of pornography, stem cell research, marijuana and cloning animals – but abortion is not one of these issues."
Gallup's 2019 survey was conducted May 1-12 among a random sample of 1,009 adults.
Related:
'Abortion Rights are Human Rights,' Elizabeth Warren Says at Debate
Top Legislator Won't Apologize for Comparing 'Scourge' of Abortion to Slavery
Trump Admin. Keeps Pro-Abortion Language out of U.N. Resolution
Abortion Is Loving and Selfless, Says Controversial Pro-Choice Campaign
Ex-Planned Parenthood Head Blasted for Saying Abortion Should Be 'Rare'
UK Judge Orders Woman with Mental Disability to Abort Her Child against Her Will
Biden, Warren Pledge to 'Codify' Roe v. Wade into Federal Law
Abortion Rate Decreased under New Tennessee Pro-Life Law, Study Says
Michael Foust is a freelance writer. Visit his blog, MichaelFoust.com.
Photo courtesy: ©Getty Images/Hagen Hopkins/Stringer
---
---