Michael Foust
| ChristianHeadlines.com Contributor
| Monday, March 4, 2019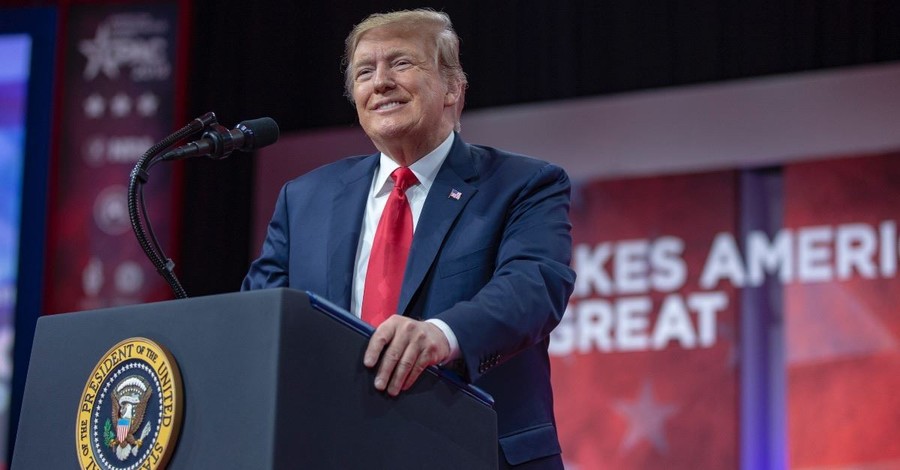 Republican Sen. Rand Paul on Sunday apparently gave Democrats the final vote they need to block President Trump's national emergency declaration to build a border wall, although neither the House nor the Senate have enough votes to overturn a certain veto.
A resolution of disapproval passed the House last week and needs only four Republican votes in the Senate to pass that chamber, assuming that all 47 senators who caucus with the Democrats back it. Paul (Ky.) is the fourth GOP senator to announce support for it, joining Sens. Susan Collins (Maine), Lisa Murkowski (Alaska) and Thom Tillis (N.C.). 
Trump has pledged to veto it. The resolution could come before the Senate in the next two weeks, Politico reported. 
"My oath is to the Constitution, not to any man or political party," Paul wrote in a column at FoxNews.com. "I stand with the president often, and I do so with a loud voice. Today, I think he's wrong, not on policy, but in seeking to expand the powers of the presidency beyond their constitutional limits. I understand his frustration. 
"Dealing with Congress can be pretty difficult sometimes. But Congress appropriates money, and his only constitutional recourse, if he does not like the amount they appropriate, is to veto the bill. I look forward to working for a constitutional way to deal with our border security issue."
Further, Paul said, Republicans opposed President Obama's use of executive orders, as did Trump. 
"I, and many of my fellow members, called out President Obama for abusing executive authority. President Obama famously said that if Congress wouldn't do what he wanted, he had his pen and his phone ready. That was wrong," Paul wrote. "Many of those voting now spent a good portion of their campaigns running ads against these words and actions of President Obama. They will and should be condemned for hypocrisy if they vote to allow this because they want the policy or want to stand with the president in a partisan fight."
Meanwhile, Republican Sen. Tim Scott of South Carolina penned a column last week explaining why he supports Trump's national emergency declaration. 
"National security has always been, and continues to be, one of our nation's top priorities," Scott wrote. "... Our border security issue has reached crisis levels. In the 2018 fiscal year, there were over 467,000 apprehensions at the U.S.-Mexico border. Claims of asylum are also up 2,000 percent in the last five years alone. In 2018, U.S. Citizenship and Immigration Services processed roughly 100,000 credible fear claims, an all-time high, but that is not all. A dramatic spike in drugs at the southern border, rising numbers of gang members, criminals and known or suspected terrorists, as well as a rise in vulnerable populations have all brought different threats and issues into our country."
"... I support the president's usage of a national emergency to take the responsible actions to secure our border, which must remain the top priority," Scott wrote. 
Michael Foust is a freelance writer. Visit his blog, MichaelFoust.com.
Photo courtesy: Getty Images/Tasos Katopodis/Stringer
---
---