Michael Foust
| ChristianHeadlines.com Contributor
| Wednesday, September 25, 2019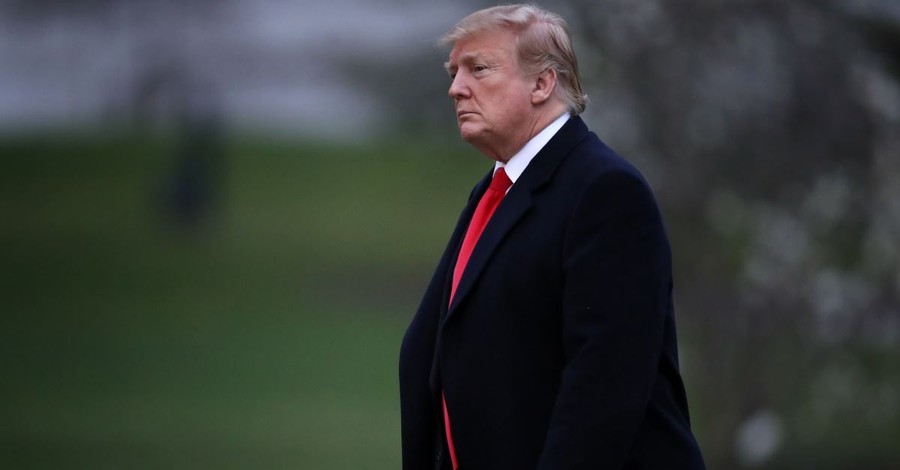 House Democrats increased their demands for impeachment Wednesday following the release of a phone call transcript in which President Trump asks Ukrainian President Volodymyr Zelensky to "look into" allegations against Joe Biden's son.
Trump on Wednesday said it was a "nothing call."
"It's the single greatest witch hunt in American history," Trump told reporters, adding he had a "great" call with Zelensky. 
"There was no pressure [on Zelensky]," Trump said.
Even before the transcript was released, House Speaker Nancy Pelosi on Tuesday said the body would begin an impeachment investigation. 
Democrats allege Trump urged Zelensky to investigate Joe Biden, the Democratic presidential candidate, in order to find political dirt. 
In the phone call, Trump discussed Biden and his son, Hunter, who was named a paid board member of a Ukrainian gas company, Burisma Holdings, in 2014. The company was investigated in 2013 by a Ukrainian prosecutor. Trump alleges Biden's son, Hunter Biden, profited from his father's position as vice president.  
In the call, Trump tells Zelensky: "There's a lot of talk about Biden's son, that Biden stopped the prosecution and a lot of people want to find out about that so whatever you can do with the Attorney General would be great. Biden went around bragging that he stopped the prosecution so if you can look into it. … It sounds horrible to me." 
On Monday, Trump told reporters they should be investigating Biden, not him, NPR reports. 
"The one who's got the problem is Biden," Trump said Monday. "Biden did what they would like to have me do, except one problem: I didn't do it. What Biden did is a disgrace. What his son did is a disgrace." 
Impeachment requires a simple majority vote in the House. If that happens, a trial would be held in the Republican-controlled Senate, where a two-thirds vote is required for removal from office. Presidents Andrew Johnson and Bill Clinton were impeached but not removed from office. 
Democratic Rep. Val Demings said the transcript "should shock the conscience of every American — and we still don't have the full story."
As of Tuesday, more than 200 House Democrats had said they approved the impeachment investigation. 
"The release of the notes of the call by the White House confirms that the president engaged in behavior that undermines the integrity of our elections, the dignity of the office he holds and our national security," Pelosi said in a statement Wednesday. "The president has tried to make lawlessness a virtue in America and now is exporting it abroad."
But Republican Rep. Doug Collins (Ga.) said Democrats were leaping to conclusions. 
"There was no quid pro quo and nothing to justify the clamor House Democrats caused," Collins said. "The real danger here is that Democrats keep using baseless accusations in hopes of crippling a successful presidency."
Read the full transcript here.
Michael Foust is a freelance writer. Visit his blog, MichaelFoust.com.
Photo courtesy: Getty Images/Win McNamee/Staff
---
---