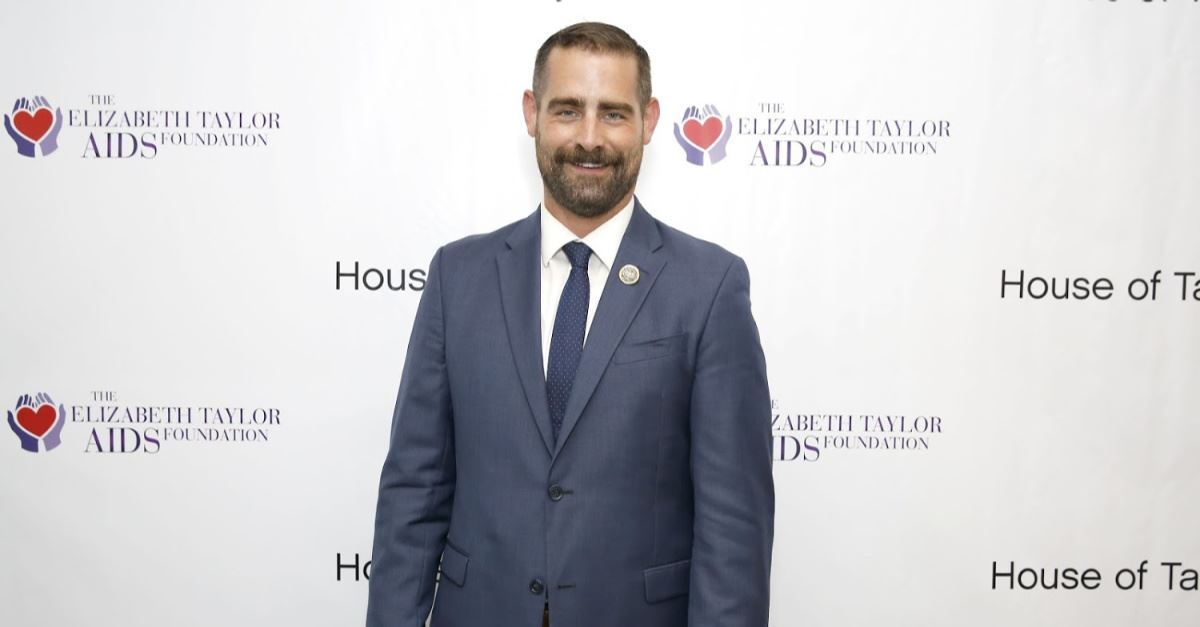 ---
A Pennsylvania state representative is being criticized after posting a video showing him chasing and harassing a pro-life protester, calling her an "old white lady" and threatening to demonstrate outside her house. 
Rep. Brian Sims, a Democrat, posted the eight-minute video Thursday. At the time of this writing the video had received more than 500,000 views and thousands of comments – most of them negative. The pro-life group Live Action also re-posted the video on its Twitter feed. 
WATCH: Pennsylvania State Representative @BrianSimsPA harasses an elderly woman who is peacefully advocating for the lives of preborn human beings and women who are considering abortion.

This is shameful. https://t.co/Xb9pkFZSXC

— Live Action (@LiveAction) May 5, 2019
The woman, apparently Catholic, was holding rosary beads and praying in front of a Planned Parenthood when Sims began the video. 
"She is an old white lady," Sims told the audience before directly confronting her. "...How many children have you clothed today? I'm sorry, I missed your answer, how many children have you clothed today?"
The unidentified woman tried keeping her back to the camera, but Sims circled her to ensure viewers could see her face.    
"How many children have you put shoes on their feet today?" he asked. "Have you fed any children today or have you just stood out in front of a Planned Parenthood shaming people for doing something they have a constitutional right to do?"
Sims represents a district within Philadelphia County. The Planned Parenthood in question is the Planned Parenthood of Southeastern Pennsylvania. He called it the "most heavily protested" Planned Parenthood in the country.  
"My hope is that you'll donate $100 for every extra hour that this woman is out there," he told the audience.
The woman remained mostly silent and paced up and down the sidewalk as Sims followed her. He urged viewers to find the woman's address. 
She spoke only once, when Sims nearly bumped into her. She told him to get the camera out of her face. 
"Let's go protest out in front of her house," Sims said. 
When she pulled out her cell phone, he said, "Please call the cops. … You have no right being out here." 
Sims acknowledged she had a legal right to protest but insisted she had no "moral right" to be there. 
"Who would have thought that an old white lady would be out in front of a Planned Parenthood telling people what's right for their bodies? Shame on you. Shame at you for hiding your face at the same time you're shaming other people. … What you're doing here is disgusting." 
Sims called her an "old white lady" four times.
"There's no faith that tells you that you're right and everybody else is wrong," he said. "... Don't convince yourself that what you're doing isn't extremely racist."
Referencing pro-life protesters, he said, "This is what they deserve." 
"There is nothing Christian about what you are doing. There is nothing loving. There is nothing kind. This is a racist act of judgment," he said.
On Sims' own Twitter feed, most people criticized his actions.
"Bullying a lady who is quietly praying? Can't believe you are proud of yourself," one person wrote.
Another person wrote, "Her example of peaceful fortitude is admirable. Like Gandhi, protesting in silent resistance. Love her." 
Live Action posted the video, urging its following to watch Sims "harasses an elderly woman who is peacefully advocating for the lives of preborn human beings and women who are considering abortion. This is shameful."
Sims was unapologetic, writing on Twitter, "Bring it, Bible Bullies! You are bigots, sexists, and misogynists and I see right through your fake morals and your broken values." 
Related:
Woman Who Survived Mom's Abortion Tells Democratic Senators: I Do Exist
Trump Blasts Abortion: All Children 'Made in the Holy Image of God'
'The Infant Would Be Kept Comfortable': Is Virginia's Governor Pro-Infanticide?
NY Legalizes Abortion up to Moment of Birth, Defines Person as Someone 'Who Has Been Born'
Democrat Admits: Her Bill 'Would Allow' Abortion during Labor
Michael Foust is a freelance writer. Visit his blog, MichaelFoust.com.
Photo courtesy: Getty Images/Rachel Murray/Stringer
---
Michael Foust has covered the intersection of faith and news for 20 years. His stories have appeared in Baptist Press, Christianity Today, The Christian Post, The Leaf-Chronicle, the Toronto Star and the Knoxville News-Sentinel.