Michael Foust
| ChristianHeadlines.com Contributor
| Thursday, February 14, 2019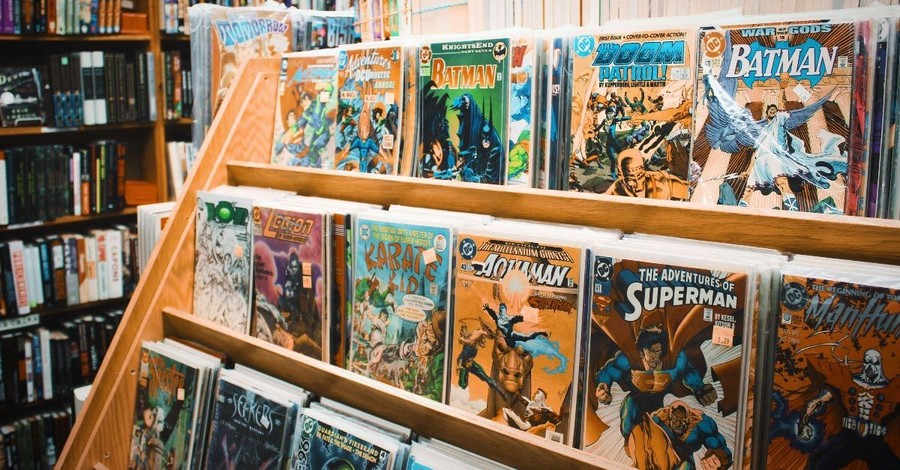 DC Comics says it is canceling a series about Jesus that many Christians labeled heresy, although the writer implied on social media that the series may resurface elsewhere.
The series, Second Coming, presented Jesus coming back to Earth to fight evil alongside Sun-Man. The series plot described Christ as having limitations in knowledge and power. 
"Witness the return of Jesus Christ, as He is sent on a most holy mission by God to learn what it takes to be the true messiah of mankind by becoming roommates with the world's favorite savior: the all-powerful superhero Sun-Man, the Last Son of Krispex!" the plot summary for the first issue read. "But when Christ returns to Earth, he's shocked to discover what has become of his gospel -- and now, he aims to set the record straight."
The plot for the second issue was just as problematic: "An unexpected death leads to God showing off his heavenly kingdom to the son He wished He had, while the Son He has catches up on the earthly plane." 
More than 220,000 people signed a petition urging DC to cancel it. The first issue was scheduled to be released on March 6.
Scripture teaches that Jesus is God and thus, all-knowing and all-powerful.  
Newsarama.com reported that DC has told retailers it is cancelling the series. 
The series writer, Mark Russell, confirmed the cancellation and said DC had given him the rights. 
'The: DC/Vertigo's cancellation of the orders for Second Coming, just so you know, DC did not do anything untoward to me," Russell wrote on Twitter. "I asked for the rights back and they gracefully agreed. They've been a pleasure to work with and it will still be released, albeit with a different publisher."
Prior to the cancellation, Russell had given more details about the plot: Jesus doesn't know everything that is taking place on Earth until He arrives. 
"God was so upset with the fact that he got crucified the last time that he wouldn't even let him look through the celestial keyhole at Earth to keep up," Russell said. "He still gets to talk to people when they come to Heaven so he has a rough idea of what's going on down there. He doesn't know how sideways things have gone until he's come down to Earth and sees it for himself."
The petition to DC described the plot as blasphemous.
"Would DC Comics publish similar content about other religious leaders, such as Mohammed or Buddha? This content is inappropriate and blasphemous. It should be immediately pulled from your publishing schedule," it read. 
Michael Foust is a freelance writer. Visit his blog, MichaelFoust.com.
Photo courtesy: Lena Rose/Unsplash
---
---