Michael Foust
| ChristianHeadlines.com Contributor
| Friday, January 18, 2019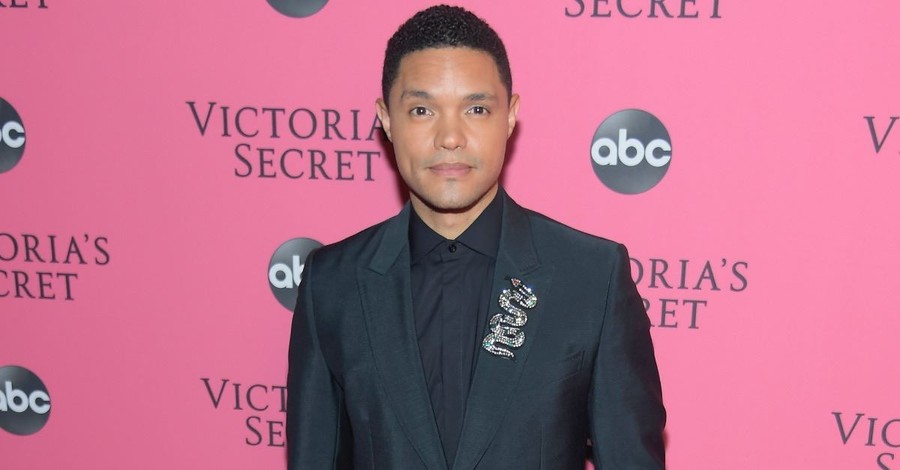 The mainstream media criticism of Karen Pence continued Wednesday when Daily Show host Trevor Noah ridiculed the Christian school's policy on sexuality and called the concept of religious freedom "crazy."
Pence will teach at northern Virginia's Immanuel Christian School, which – like many Christian schools in America – affirms historic biblical principles on sexuality. It requires teachers and support staff to sign a document that prohibits premarital sex, adultery and homosexuality. Pence is the wife of Vice President Mike Pence. 
Noah's comments were reported by Newsbusters. 
"I'm not going to lie," Noah said. "I think it's crazy that if you want to discriminate against anyone in America all you have to do is say, 'Oh, it's because of my religion! I'm not discriminating!' I want to try that. I want to be like, 'No short people allowed in my shows because I want all my friends to be close to Jesus and you couldn't be further away.'"
As Christian Headlines previously reported, the document states that "moral misconduct which violates the bona fide occupational qualifications for employees includes, but is not limited to, such behaviors as the following: heterosexual activity outside of marriage (e.g., premarital sex, cohabitation, extramarital sex), homosexual or lesbian sexual activity, polygamy, transgender identity, any other violation of the unique roles of male and female, sexual harassment, use or viewing of pornographic material or websites, and sexual abuse or improprieties toward minors as defined by Scripture and federal or state law."
Parents also must sign a document affirming the Bible's teachings on sexuality. 
CBS, too, ran a critical story about Karen Pence's choice, saying it has "generated controversy."
"Karen Pence is sending a message. … This is the Second Lady of the United States cheering that discrimination and exclusion on," attorney and gay rights activist Evan Wolfson told CBS. 
But Karen Pence is standing by her choice to teach at the school.
"Mrs. Pence has returned to the school where she previously taught for 12 years. It's absurd that her decision to teach art to children at a Christian school, and the school's religious beliefs, are under attack," said her spokeswoman, Kara Brooks.
Franklin Graham also spoke out on this issue saying that Karen Pence should be applauded – not ridiculed.
"Karen Pence is investing in the lives of young students by teaching art at Immanuel Christian School in VA," Graham wrote on Twitter. "What a blessing for these students! … I'm thankful that our nation has a @VP and @SecondLady who serve and represent our nation so well! The Pences set a great example -- let's remember to pray for them in all of their responsibilities." 
Michael Foust is a freelance writer. Visit his blog, MichaelFoust.com.
Photo courtesy: Getty Images/Roy Rochlin/Stringer
---
---