Michael Foust
| ChristianHeadlines.com Contributor
| Friday, January 25, 2019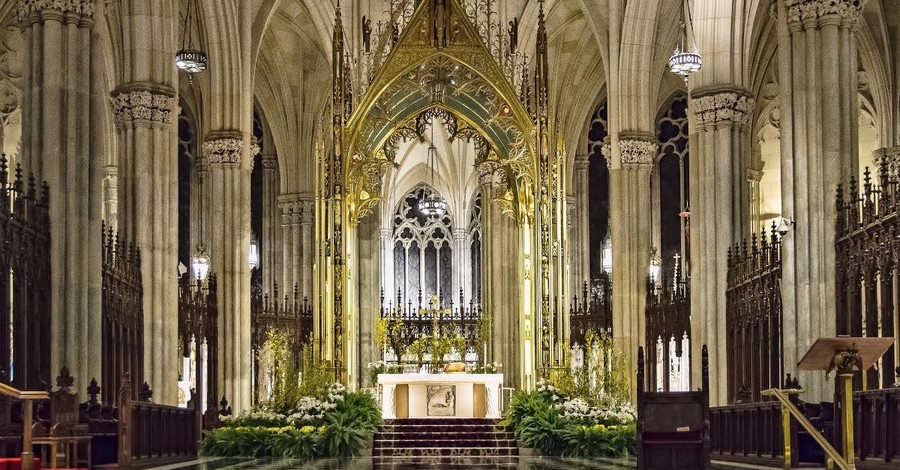 Some Catholics are calling on the church to excommunicate New York Gov. Andrew Cuomo in the wake of his signing a bill into law legalizing abortion up until the moment of birth.
Cuomo is Catholic. The Catholic Church's Code of Canon Law states in Law No. 1398 that "A person who procures a completed abortion incurs alatae sententiae excommunication." The question is: Would that law apply to Cuomo, who signed a law that will result in the death of unborn babies, even though he didn't perform them himself? 
Several media outlets, including the Catholic News Agency and The Washington Post, have tackled the question.
Matthew Schmitz, a Catholic who is senior editor of First Things Magazine and a columnist at the Catholic Herald, believes Cuomo should be excommunicated. In a Tweet, he called on Cardinal Timothy Dolan of New York to take action 
"If we Catholics really believe what we say when we talk about heaven, hell, and the dignity of the unborn, @CardinalDolan should, after exhausting all other means of correction, excommunicate @andrewcuomo," Schmitz wrote in a Tweet. 
An excommunicated person cannot participate in the church's sacraments. 
Others believe the church in New York could stop short of excommunication and instead consider Cuomo "obstinate perseverance" in grave sin. This would prevent him from participating in communion in the Archdiocese of New York, according to JD Flynn, who raised the idea and is editor in chief of the Catholic News Agency and a canon lawyer. C. C. Pecknold, a professor of theological, social and political thought at Catholic University of America, called that "wise, circumspect canonical counsel for" Dolan.
Pope Francis has labeled abortion "genocide." 
"How can we genuinely teach the importance of concern for other vulnerable beings, however troublesome or inconvenient they may be, if we fail to protect a human embryo, even when its presence is uncomfortable and creates difficulties?" the pope asked in 2016. 
The New York law labels abortion a "fundamental right" and defines a person as "someone who has been born." 
Flynn believes Dolan won't excommunicate Cuomo but "does face pressure to act with authority, and very soon."
"Dolan, Cuomo's bishop, has been circumspect on the issue, saying in the past that he prefers to persuade rather than impose sanctions," Flynn wrote. "But he has not previously faced the kind of pressure he now faces over Cuomo, who has touted his Catholic bona fides while flouting warnings and exhortations from bishops."
Michael Foust is a freelance writer. Visit his blog, MichaelFoust.com.
Photo courtesy: Pixabay
---
---