Michael Foust
| ChristianHeadlines.com Contributor
| Friday, September 25, 2020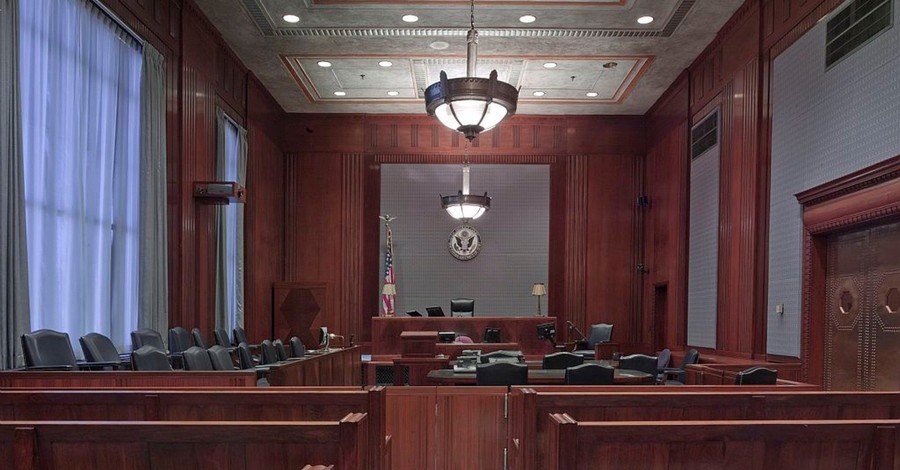 ---
The full 11th Circuit Court of Appeals agreed Thursday to hear a case involving a former Congresswoman's conviction on fraud and a juror who was dismissed for saying he had received guidance from the Holy Spirit on the verdict.
Former U.S. Rep. Corrine Brown was convicted in 2017 on 18 counts of conspiracy, mail and wire fraud and tax charges. She appealed the case, saying the judge had improperly dismissed a male juror, Juror No. 13, who had said he received guidance from the Holy Spirit on the case.
A three-judge panel of the 11th Circuit in January this year upheld her conviction in a 2-1 decision, but on Thursday the full 11th Circuit vacated that ruling and agreed to hear her case. Eleven judges serve on the court.
First Liberty Institute, a religious freedom legal organization, applauded the full 11th Circuit for taking the case.
"Dismissing a deliberating juror for believing prayer is effective denies the noble and civic duty to serve as a juror to hundreds of millions of Americans who seek divine guidance through prayer," said Lea Patterson, counsel for First Liberty. "How is it possible that we demand a juror take an oath invoking God's aid in rendering a verdict but then dismiss that same juror for taking that oath seriously? If this decision stands millions of Americans are disqualified from fulfilling their civic duty as jurors simply because they believe that God answers prayer."
First Liberty became a counsel on Brown's defense team after the January decision.
The juror told his fellow jurors he believed the "Holy Spirit told me" Brown was not guilty, according to court records. The district judge ruled the juror must be dismissed because he is "injecting religious beliefs that are inconsistent with the instructions of the court, that this case be decided solely on the law as the court gave it to the jury and the evidence in the case."
The district judge ruled: "I want to be very clear that I am drawing a distinction between someone who's on a jury who is religious and who is praying for guidance or seeking inspiration, or whatever mode that person uses to try to come to a proper decision, from this situation, where the juror is actually saying that an outside force, that is, a higher being, a Holy Spirit, told him that Ms. Brown was not guilty on those charges."
With the juror dismissed, the jury found Brown guilty. The three-judge panel upheld the judge's decision.
Judge William Pryor dissented in the 11th Circuit's January decision. He wrote in his dissent that "the notion that religion poses a unique problem in the context of juror-misconduct investigations is unfounded." Pryor quoted Jesus' words in Matthew 7:7 and referenced Wayne Grudem's book Systematic Theology.
"Of course, if religious jurors may pray for God's guidance, it follows that they must be entitled to receive God's guidance, or at least to believe that they have received it. The majority faults Juror No. 13 for believing that he 'received information from his Father in Heaven.' … But every prayer implies a hope that the prayer be answered," Pryor wrote.
A juror praying to receive divine guidance "is not misconduct," Pryor added. He was nominated by President George W. Bush.
"She has not performed the supernatural equivalent of a Google search," Pryor wrote. "She has not made the Omniscient her own private eye to dig up additional evidence for or against the defendant. All she has done is to seek clarity of mind, insight, and discernment from that interior place where her conscious mind makes contact with what she believes is the divine. As long as the object of her prayers is an honest attempt to discern the facts from the evidence and to apply the law to those facts, the prayerful meditations of such a juror are no less valid a form of deliberation than any other."
The case is the United States of America v. Corrine Brown.
Photo courtesy: ©David Mark/Pixabay
---
Michael Foust has covered the intersection of faith and news for 20 years. His stories have appeared in Baptist Press, Christianity Today, The Christian Post, the Leaf-Chronicle, the Toronto Star and the Knoxville News-Sentinel.