Michael Foust
| ChristianHeadlines.com Contributor
| Tuesday, September 11, 2018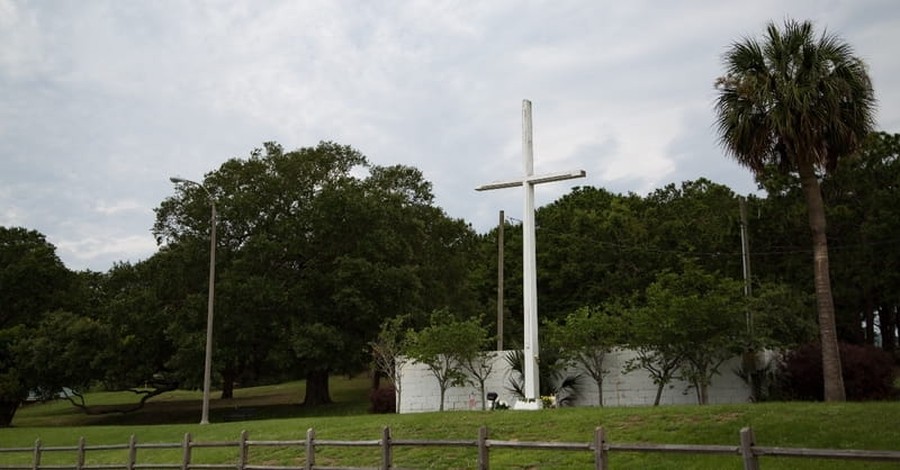 A reluctant panel from the U.S. 11th Circuit Court of Appeals on Friday ordered a 34-foot tall, World War II-era memorial cross removed from a public park, saying it is bound by precedent. 
The current cross at Bayview Park in Pensacola, Fla., was erected in 1969, replacing a wooden cross that had been put up in 1941. The crosses have been used as sites for Veteran's and Memorial Day events, and during World War II the site was used as a place to pray for "the divine guidance of our nation's leaders" and for faith to "see through the present dark days of war," according to the court's ruling.
The judges said they want to allow the cross to remain standing, but cannot due to a binding court case from 1983 that had similar facts. 
"Our hands are tied," the opinion read. 
 One of the judges – Kevin Newsom -- even urged the full 11thCircuit to hear the case to "correct the errors" of the earlier precedent. The lawsuit was brought by the American Humanist Foundation, an atheist organization. 
Newsom was nominated by President Trump. The other two judges, Frank M. Hull and C. Ashley Royal, were nominated by Presidents Clinton and George W. Bush, respectively.
The Becket Fund for Religious Liberty is representing the city in its fight to keep the cross. 
"The Constitution doesn't require the government to scrub every religious symbol from the public square," said Luke Goodrich, vice president and senior counsel at Becket. "The Supreme Court has repeatedly said that the government can recognize religion as a fundamental part of our history and culture, and we're glad that the majority of the court agreed that the cross is constitutional."
Pensacola Mayor Ashton Hayward supports the cross, too. 
"This cross is more than a religious symbol," Hayward said. "It's an important part of our city's history and culture – just like many other monuments celebrated throughout Pensacola's parks. To tear down this symbol just because a few are offended by it shows hostility to religion, not neutrality. The city looks forward to being vindicated on appeal—as the majority of the court said it should be."
Michael Foust is a freelance writer. Visit his blog, MichaelFoust.com.
Photo courtesy: The Becket Fund for Religious Liberty
---
---