Michael Foust
| ChristianHeadlines.com Contributor
| Thursday, November 15, 2018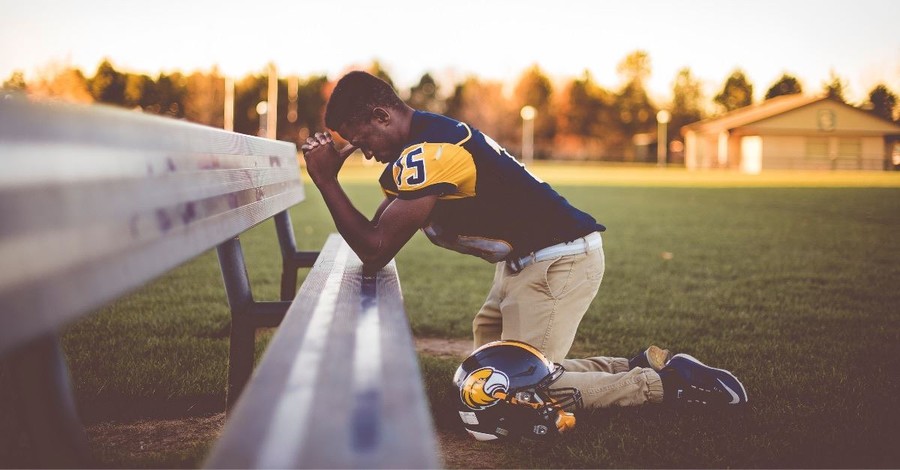 A federal appeals court is considering whether Christian private schools can be banned from offering a public prayer over the loudspeakers if the game is a state-run championship. 
The controversy began in 2015 when Cambridge Christian School in Florida advanced to the state 2A division championship game against University Christian School. Both schools wanted to offer a pre-game prayer over the loudspeakers in following with their home stadium tradition, but the Florida High School Athletic Association (FHSAA) -- which ran the event -- declined their request. The game was played at Camping World Stadium (then called the Citrus Bowl) in Orlando. 
Cambridge Christian School sued the FHSAA and lost at the district level but appealed to the 11th U.S. Circuit Court of Appeals, which heard the case in September. Both sides are now awaiting a decision. 
First Liberty Institute is representing the school.
"Just think about how far the consequences go," First Liberty said in a post on its website this month. "If state officials can discriminate against two private, Christian schools and prevent them from praying in public, it won't be long before they pick and choose other types of speech to censor. And so we ask: Where does this assault on free speech stop?"
The appeals court is one level below the U.S. Supreme Court.
"We need to make sure that bureaucratic bullies don't continue trampling the free speech rights of our teachers and students," First Liberty said. 
The actions by the FHSAA, First Liberty believes, are unconstitutional. 
"The facts are clear and undisputed: Communal prayer is integral to Cambridge Christian's religious mission, and the Cambridge Christian community was unable to engage in its tradition of communal pre-game prayer due to the FHSAA's denial of its request to use the loudspeaker to express a religious viewpoint," First Liberty wrote in a brief to the 11th Circuit. "That denial substantially burdened and adversely affected Cambridge Christian's freedom of religious exercise."
But attorneys for FHSAA say the public prayer itself would be viewed as a "state action" and be unconstitutional.
"Cambridge Christian, a parochial school, sought to force FHSAA's unconstitutional help in communicating a sectarian religious message to a captive audience at a state-run championship game," the association argued in a brief, according to the News Service of Florida. "As the district court recognized, the First Amendment of the U.S. Constitution, the Florida Constitution, and (a section of Florida law) do not compel the enlistment of state actors, like FHSAA, to engage in proselytization of audience members attending state-sponsored sporting events."
Michael Foust is a freelance writer. Visit his blog at MichaelFoust.com.
Photo courtesy: Ben White/Unsplash
---
---