Michael Foust
| ChristianHeadlines.com Contributor
| Thursday, September 6, 2018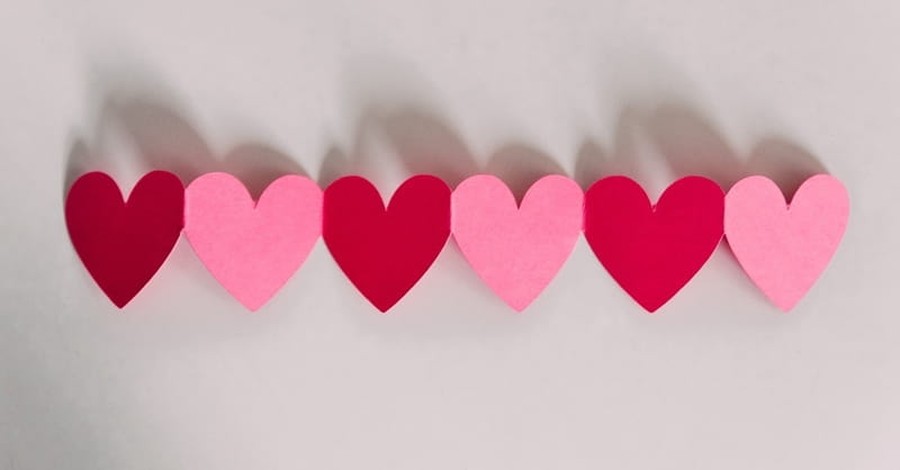 A college student who was prevented from handing out Bible verse-themed Valentines on her campus is suing the school in federal court, alleging the current policy is unconstitutional and violated her free speech rights.
Polly Olsen, a 29-year-old student at Northeast Wisconsin Technical College, designed red heart-shaped Valentines for Valentine's Day with various messages, the lawsuit says. Among them: "You are special! 1 John 4:11," "God is love 1 John 4:11," "Jesus loves you! Romans 5:8," and "You are loved and cared for! 1 Peter 5:7."
She went to campus in a red dress this year on Valentine's Day and handed out the Valentines to students and staff members but was stopped by a security officer, who told her she was violating campus policy and taking part in a "suspicious activity," the Milwaukee Journal Sentinel reported. The violation: sharing unwanted, potentially offensive messages.
Olsen was told she could hand out the Valentines at a designated public forum area – a small area of the campus for those who are picketing, displaying signs or distributing literature.
The campus policy, the lawsuit says, is "over-broad and vague." 
"There is nothing under Wisconsin law or the rules of [the college] which would make handing out Valentine's Day cards with Bible references illegal or constitute 'suspicious activity' or make the female student handing out such Valentines on Valentine's Day a 'suspicious person,'" the lawsuit says.  
The suit was filed by the Wisconsin Institute for Law & Liberty (WILL). 
WILL president and general counsel Rick Esenberg said, "While NWTC may wish to confine and regulate the free expression of their students, their policy is unconstitutional. They cannot put First Amendment rights into a box."
Michael Foust is a freelance writer. Visit his blog, MichaelFoust.com.
Photo courtesy: Unsplash/Kelly Sikkema
---
---