Michael Foust
| ChristianHeadlines.com Contributor
| Thursday, December 13, 2018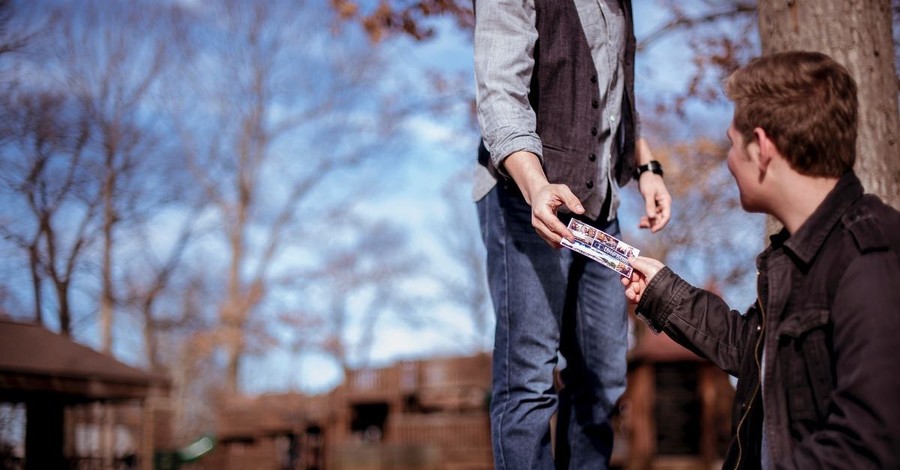 ---
An evangelical team has won the right to distribute Christian literature and share their faith at an Alaskan fair after being banned from the 2017 event.
The father-daughter tandem of David Grisham and Tina Watson reached a settlement with the city of Anchorage that permits them to pass out literature at the public park used by the Forest Fair in Girdwood, Alaska. When they tried handing out literature in 2017, they were surrounded by volunteers and threatened with arrest, according to KTUU-TV.
"On July 8, 2017, my dad, my nephew Airric, and I drove to the park to share the Gospel with Fair attendees, intending to pass out tracts and visit with people," Watson said in a sworn statement. "We didn't bring any signs, and I didn't plan to preach." 
The Center for Religious Expression represented Grisham and Watson in a lawsuit against the city. 
"Virtually any other topic could be discussed in the public park, but Grisham's and Watson's evangelism was considered a crime," the Center said in a news release.
The city agreed to a settlement on Dec. 3. A judge then approved it.
"The court order ensures that Grisham and Watson maintain their right to share their faith at events free and open to the public," said Center for Religious Expression chief counsel Nate Kellum.  "Finally, Grisham and Watson have freedom at the Girdwood Forest Fair."
Grisham told KTUU he plans on returning to the fair in 2019.
Michael Foust is a freelance writer. Visit his blog, MichaelFoust.com.
Photo courtesy: Ben White/Unsplash