Michael Foust
| ChristianHeadlines.com Contributor
| Tuesday, September 4, 2018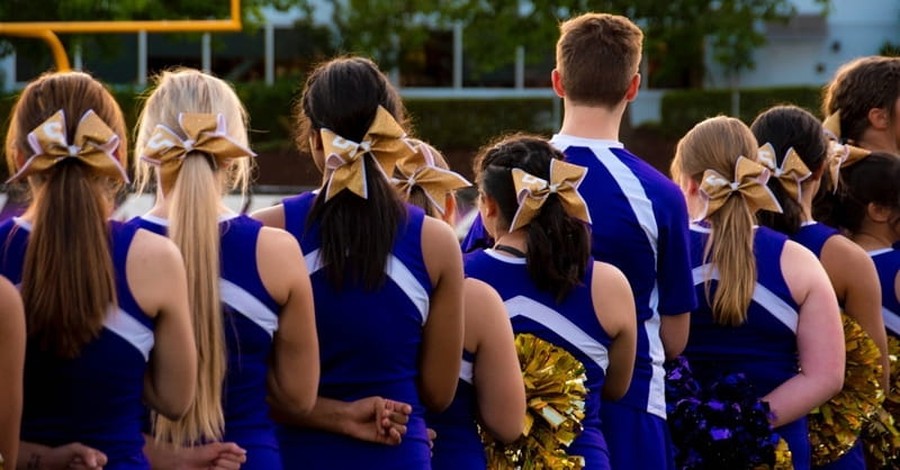 On Friday, the Texas Supreme Court handed a group of Christian cheerleaders a victory in their lawsuit involving run-through banners that include Bible verses.
The state high court, without comment, refused to hear an appeal of a lower court ruling that had sided with the cheerleaders. The dispute began in 2012, when middle school and high school cheerleaders at public schools in Kountze, Texas, began writing Bible verses on run-through banners as a way to inspire the athletes. The school district, reacting to a complaint from the Freedom From Religion Foundation (FFRF), banned the banners, and the cheerleaders filed suit. 
The cheerleaders have won their case at every level – the district court, appeals court and the Texas Supreme Court.
First Liberty Institute represented the cheerleaders. Hiram Sasser, general counsel for First Liberty, said the high court's denial signals an end to the dispute. 
"After more than five years of litigation, our clients are relieved that the Texas Supreme Court has brought an end to the school district's scorched earth litigation tactics," Sasser said. "As the football season kicks off across Texas, it's good to be reminded that these cheerleaders have a right to have religious speech on their run through banners—banners on which the cheerleaders painted messages they chose, with paint they paid for, on paper they purchased."
The case, Sasser added, could have an impact elsewhere. 
"School districts everywhere should learn an important lesson from this failed litigation by the Kountze Independent School District: stop harassing cheerleaders and accept that they are free to have religious speech on their run through banners," Sasser said.
Michael Foust is a freelance writer. Visit his blog, MichaelFoust.com.
Photo courtesy: Pexels/Ashley Williams
---
---