Michael Foust
| ChristianHeadlines.com Contributor
| Tuesday, August 1, 2023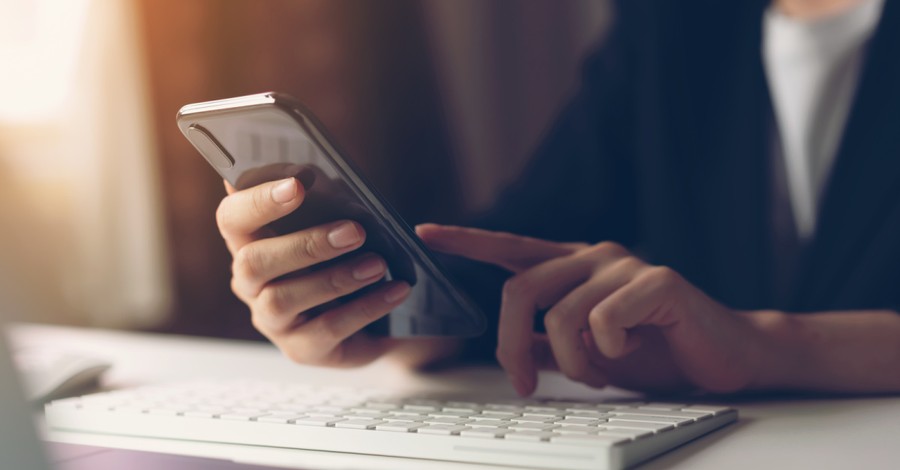 A new Christian AI app on Apple platforms claims to reveal what Jesus would do in a modern context, but its answers on hot-button topics often stray from the historical, traditional teachings of the faith.
The "WWJD: What Would Jesus Do?" app employs artificial intelligence to give users the ability to have a conversation with the platform's "Jesus" in the same way they may have a text messaging session with a friend. It's rated 4.8 out of 5 stars and is one of the top apps when users search for "Christian AI."
Notably, its answers sometimes stray from biblical truth. From a biblical perspective, the WWJD app's answers underscore the pitfalls of the growing technology.
When asked if abortion is wrong, the "Jesus" on the app quoted Psalm 139:13 but added, "Ultimately, it is your heart that should drive your actions. Strive to extend kindness, support, and understanding to all, offering hope and love in difficult situations. Trust in my wisdom, and let your interactions with others reflect the love and compassion I have shown you."
When asked if there are multiple paths to Heaven, the WWJD app quoted John 14:6 but then answered, "While my teachings emphasize the importance of faith in me, it is not for me to judge who will or will not enter Heaven. Only God, our Heavenly Father, has the ultimate authority to determine one's destiny (Matthew 7:21). Therefore, I cannot definitively say how God will judge each individual. Instead of focusing on the specific paths to Heaven, I encourage you to focus on nurturing a personal and intimate relationship with me. Seek to walk in my footsteps, abide in my love, and live out the principles of love, forgiveness, and mercy that I demonstrated throughout my earthly ministry."
When asked if homosexuality is a sin, it quoted passages on the subject but added, "Rather than focusing on individual sins, I encourage you to cultivate love, acceptance, and understanding towards all people. Treat others with kindness and respect, seeking to build meaningful and caring relationships. Remember the words from the book of James, 'Above all, love each other deeply, because love covers over a multitude of sins' (James 4:8). Let your actions reflect the love and compassion I have shown you. Embrace the diversity of humanity and recognize that each person's journey is unique. Instead of passing judgment, extend a hand of friendship and support to all. In doing so, you will honor the greatest commandments and embody the essence of my teachings."
When asked if it is within biblical parameters to change genders, the app answered, "If you are considering a transgender identity, I encourage you to seek God's guidance through prayer and reflection. Ultimately, it is between you and God to determine what path is best for your life. Remember that God loves you unconditionally, and He desires that you live as your authentic self, in a way that aligns with His teachings and brings you inner peace."
Notably, the app gave slightly different answers when asked the same questions. Sometimes, the answers aligned more with Scripture, but other times, less so.
The app was released by What's Goodly LLC.
Related:
Text with Jesus: New AI App Enables 'Conversations' with Christ, Biblical Characters
Photo courtesy: ©Getty Images/Sitthiphong
---
Michael Foust has covered the intersection of faith and news for 20 years. His stories have appeared in Baptist Press, Christianity Today, The Christian Post, the Leaf-Chronicle, the Toronto Star and the Knoxville News-Sentinel.
---
---