Michael Foust
| ChristianHeadlines.com Contributor
| Thursday, March 21, 2019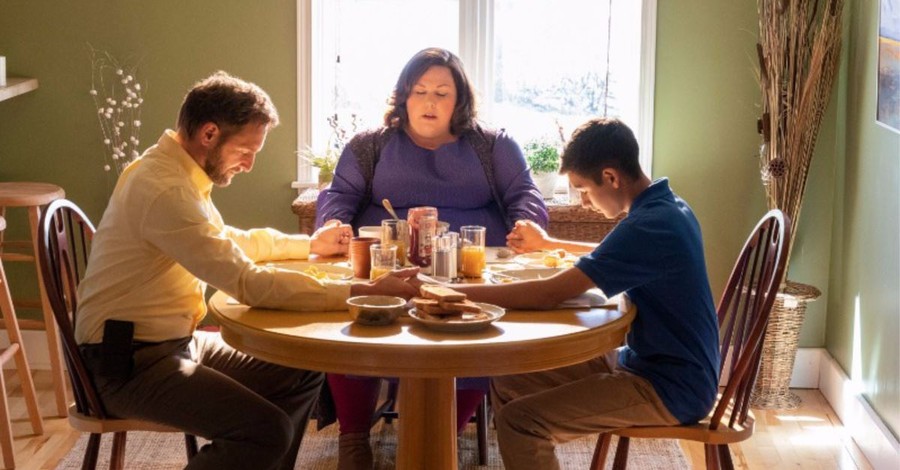 Golden Globe-nominated actress Chrissy Metz plays the lead role in a new film, Breakthrough, that spotlights the power of prayer.
Metz, though, already believed in prayer – long before she was asked to play the role.
The faith-centric film opens April 17 and recounts the true story of a teenage boy who was considered dead after he fell through an icy pond but regained a pulse when his mother started praying at the hospital. About 45 minutes had passed since he plunged into the water.   
Metz, best known for her role as Kate Pearson in the series This Is Us, said in a press interview that it's "hard to deny" the power of prayer.
"And once you start [praying], there's just sort of this – it's the train that keeps moving," Metz told Christian Headlines. "And the stronger that you get in your prayer, and the more boldly you pray, you know, the possibilities I believe are endless."
Metz plays the prayer warrior mother, Joyce, in Breakthrough (PG). 
The film, she said, has other Christian themes as well. She said the film shows the audience that miracles are real and everyone has a purpose. 
"To be born is an absolute miracle that we sort of take for granted," Metz said. "...For everything to happen, you know, for the parents to have been born where they're born, to have met, to actually conceiving to actually carrying the baby and then having that [baby] is – I can't even wrap my head around that. … It's an absolute miracle."
She added, "... If all of those things had to happen for you to be on this plane of existence, there's a reason for that. You are purposeful and you are loved so much that you were created. And that to me is like, whoa. You know? I mean, you could talk about that for hours."
Michael Foust is a freelance writer. Visit his blog, MichaelFoust.com.
Photo courtesy: 20th Century Fox
Video courtesy: Breakthrough Movie
---
---