Michael Foust
| ChristianHeadlines.com Contributor
| Friday, October 25, 2019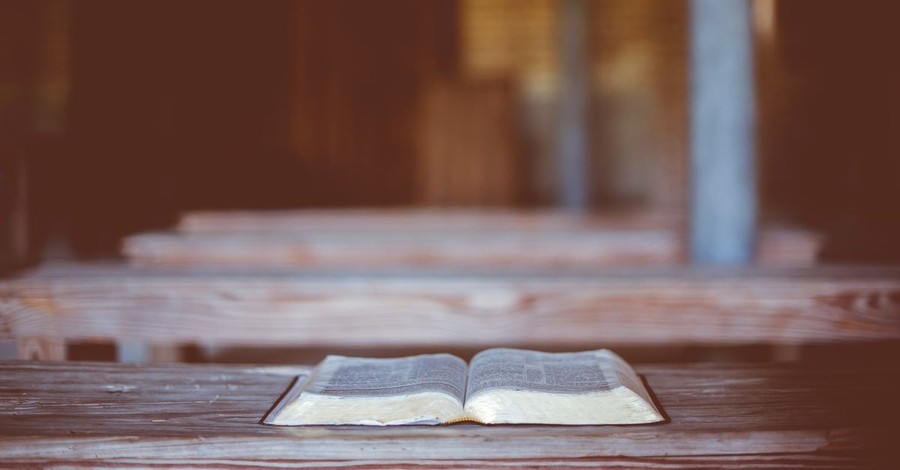 A Chinese church was fined this year the equivalent of $1,400 in U.S. for having a copy of the Bible in a different language, according to a religious watchdog.
The congregation, Fengyang Road Three-Self Great Church in the northeastern province of Liaoning, is a member of the officially recognized Three-Self network of Protestant churches that face severe restrictions.
In April, Chinese Communist Party officials found copies of South Korean Bibles in the church's possession – an illegal action that sparked a fine of $10,000 RMB (about $1,400 USD), according to Bitter Winter, which monitors religious freedom in the country. 
"The church was also prohibited from selling Bibles," Bitter Winter reported.
The fine was part of the Communist Party's effort to "eradicate pornography and illegal publications" – and the latest example of the party's crackdown on Christianity. 
"Many believers have reported that the Three-Self churches to which they belong have been subjected to sudden inspections by the government," Bitter Winter reported. "All newspapers, hymnbooks, gospel leaflets, and especially Bibles that weren't published and printed by the state were confiscated and even burned."
The government even has forced churches to hang banners promoting the campaign against illegal books. In August, Fengzhuang Three-Self Church in the central province of Henan was forced to display a banner urging its members to help "eradicate pornography and illegal publications." 
Some members of the Fengzhuang Three-Self Church objected to the banner because it implied the congregation was hiding either pornography or illegal publications.
"The government's campaign to 'eradicate pornography and illegal publications' has actually swept into churches. This is slanderous to God!" one of the church's co-workers told Bitter Winter.
A second Christian agreed.
"This isn't just slanderous, but is a trap laid by the devil to make people mistakenly believe that there is a severe problem with the church's ethos," the second Christian said.
Related:
China Demolishes 3,000-Seat Megachurch during Worship Service 
Missionary Helped Lead 1,000 North Koreans to Christ Before Being Killed, Report Says
Former Atheist who 'Mocked' Jesus now Teaches at Christian Seminary: 'My Eyes Were Opened'
China: Children Cannot Become Christian until They're 18
Trump Admin. Blasts China on Religious Persecution: 'The Stain of the Century'
China's Schools Teaching Children to 'Hate God' and Distrust Christian Parents, Report Says
'No Longer Safe' to be a Christian in China, says Believer who Fled
China Edits Pastor's Sermon, Deletes 'God Made Heaven and Earth'
China Beats and Arrests Pastor for Not Removing Church's Cross
Michael Foust is a freelance writer. Visit his blog, MichaelFoust.com.
Photo courtesy: Ben White/Unsplash
---
---