Michael Foust
| ChristianHeadlines.com Contributor
| Wednesday, October 3, 2018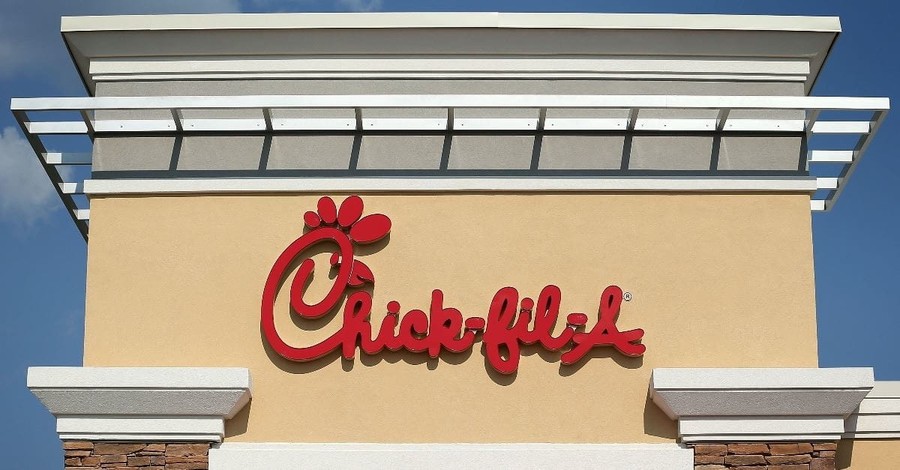 When Chick-fil-A employee Levi Jones recently saw a hungry homeless man hanging around outside the restaurant, he didn't chase him off or call the police. Instead, he gave him a meal – and his own shoes, too.
The homeless man who didn't have any shoes was sitting under a tree, not far from the Chick-fil-A building in Columbus, Ga.   
"He had his eyes closed, looked very tired," Jones, who is 18, told WRBL-TV. "I went over to him. God led me over thereto speak to him. I asked him how he was doing, if I can get him any food. I noticed he didn't have on any shoes on his feet. The Lord told me to give my shoes to him and that's exactly what I did." 
Jones and the homeless man, named Walter, had the same shoe size. Jones also gave him a meal and his favorite drink, Dr. Pepper. 
But Jones – who was on the clock – now had a problem. He didn't have any shoes to return to work. Management found some shoes that were four sizes too big to get him through the rest of the day. Jones didn't complain, though, according to WRBL.
Todd Kalish, the operator of the Columbus, Ga., Chick-fil-A, said Jones' actions mirrored those of Chick-fil-A founder Truett Cathy.
"Truett told us always obey your kindhearted impulses," Kalish told WRBL.
Jones said he was driven by his Christian faith.
"I love Jesus and as His son. I'm called to live and walk just like Jesus did on the earth," Jones said. "Jesus hung around homeless people. He took care of people, loved on people, blessed people wherever He went and so I just wanna walk as my Father … walked and live that out every single day of my life."
Michael Foust is a freelance writer. Visit his blog, MichaelFoust.com.
Photo courtesy: Getty Images/Alex Wong/Staff
---
---