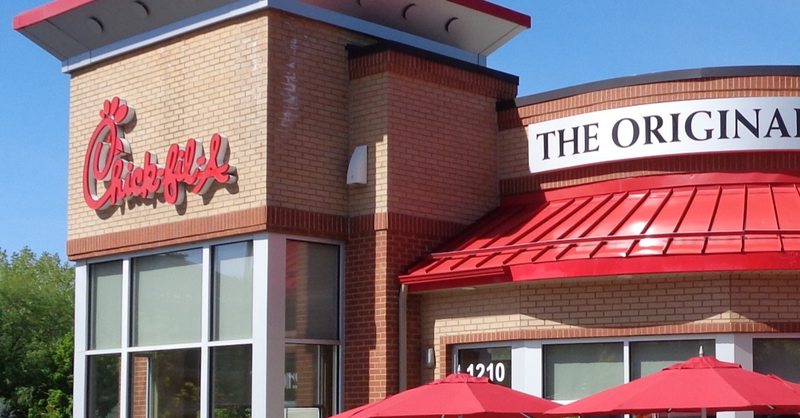 ---
When a new Chick-fil-A opens in most parts of the country, people celebrate. But when the company announced a new store for Toronto – its first franchised international restaurant – the reception wasn't as hospitable. 
It started when Chick-fil-A president Tim Tassopoulos released a letter July 25 announcing a series of new restaurants in the Canadian city.
"We are looking forward to putting down real roots and becoming a part of this dynamic and diverse city," he wrote. "Our first location will open in the first half of 2019. From there we have plans to invest in bringing approximately 15 more restaurants to the Greater Toronto Area over the next five years."
He added that "we are driven by a desire to serve" and that "it will be our pleasure to serve you in 2019 and the years to come."
But many of the country's left-leaning and LBGT citizens – apparently reacting to the company's Christian roots – weren't excited, according to Fox News.
"Just a friendly Canadian reminder that we are a progressive country and have morals and fight for equal rights for all," one Toronto citizen, Chris Lotts, wrote on Twitter. "We don't want your bigoted and discriminatory business opening anywhere north of the border. #BoycottChickFilA."
Another Torontonian, Wayne Leung, wrote, "You're not welcome here. I know your homophobic history and your bankrolling of political candidates who promote anti-LGBT discrimination. That bigotry has no place in Canada. I will be boycotting you and encouraging others to do the same. #BoycottChickFilA"
Others, though, welcomed the news.
"They are NOT homophobic but hire and serve all kinds of people regardless of sexual orientation," one Canadian wrote in defending the restaurant. "They are a little out of our way by several hours but if they did come to our smaller city I might try them out. They are pro traditional marriage not anti-gay."
Another Canadian wrote, "Welcome ChickfilA! I can't wait to try your food! Toronto will love you!"
Michael Foust is a freelance writer. Visit his blog, MichaelFoust.com
Publication Date: August 6, 2018
Photo Courtesy: Facebook
---
Michael Foust has covered the intersection of faith and news for 20 years. His stories have appeared in Baptist Press, Christianity Today, The Christian Post, The Leaf-Chronicle, the Toronto Star and the Knoxville News-Sentinel.