Michael Foust
| ChristianHeadlines.com Contributor
| Friday, November 15, 2019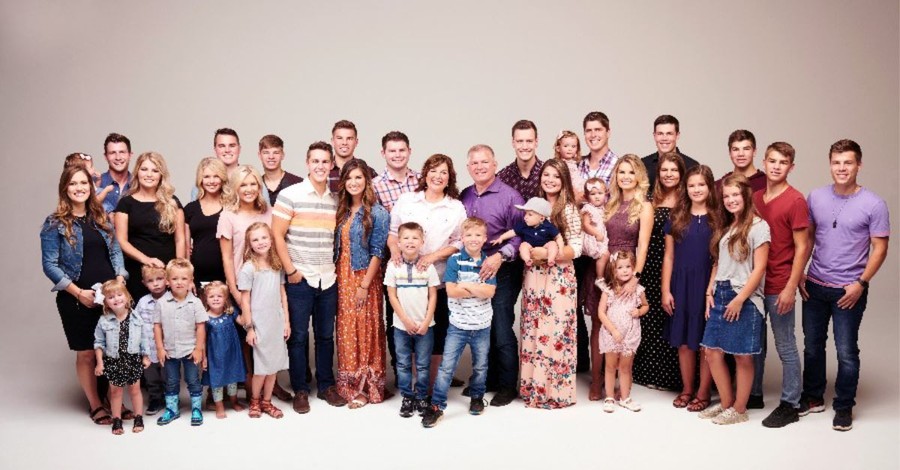 ---
Growing up as one of 19 children and having your daily activities filmed for a television program isn't the typical American life. 
But for Erin (Bates) Paine and Carlin (Bates) Stewart, it was a weekly reality filled with blessings, life lessons and, of course, a few trials.
UP Television's Bringing Up Bates began broadcasting in 2014. At the time Erin had been married one year and Carlin was 16. 
The series' eighth season premiered this year.
Although both women are married – and simultaneously pregnant – they still appear on the program. 
Bringing Up Bates differs from more mainstream reality programs that spotlight friction, fighting and backstabbing. Instead, Bringing Up Bates follows the lives of parents Gil and Kelly Jo Bates, their 19 children, their sons- and daughters-in-law and 11 grandchildren. The family is Christian. 
Carlin said she hopes viewers see the blessings of a big family on screen.
"One of the goals we all had on filming was to show how important family is," Carlin told Christian Headlines. "We have never pretended to be a perfect family or one that has it all together. We have struggles and arguments and heartbreaks, like anyone else. But my parents tried to instill that we would get through life as a team and with God's help. They tried to make every moment count, and I think that's the goal they had in mind when they agreed to film. It's what we all now remind ourselves of for the reason to film – and that is to show that time is a great commodity and we need to use it loving God and loving others." 
Growing up in a big family, Erin said, meant there was plenty of love to go around. No one was left out.
"Being a part of a big family who loves Jesus and loves each other has made the adventure sweeter and has made the memories stronger," Erin told Christian Headlines. "There always seems to be love leftover."
The television crew films the Bates family around three days each week, although there are extended breaks between seasons. 
"At first, the idea of filming was a little nerve-racking just because we didn't know what to expect, but as time progressed, and we grew to know our film crew, they became more like family, and it was so much easier and more natural," Erin said. 
Having cameras in the home, Carlin said, helps family members "see each other in a whole new way," with "more respect and consideration." Of course, the television spotlight resulted in criticism, too, with "false assumptions" and "pressures of expectations that might not normally be experienced," she said. Erin agreed.
"One of the hardest things about being in the spotlight is that there are always people that will say negative things about me, or about my beliefs, standards, or way of life," Erin said. "My natural tendency is to let the negativity affect me, but I want to be someone who is always kind, always uplifting, and always showing the love of Jesus to everyone I meet – no matter who they are or what they believe.  I have found that the encouragement from others far outweighs any discouraging remarks." 
Carlin said she hopes the show "reveals what a true blessing family is when you take time to cultivate the relationships."
"I've had my share of sibling rivalries or little spats growing up," Carlin said, "but the older I get, the more I realize how blessed I am to have so many best friends in my family."
Michael Foust is a freelance writer. Visit his blog, MichaelFoust.com.
Photo courtesy: UP Television