Michael Foust
| ChristianHeadlines.com Contributor
| Thursday, December 27, 2018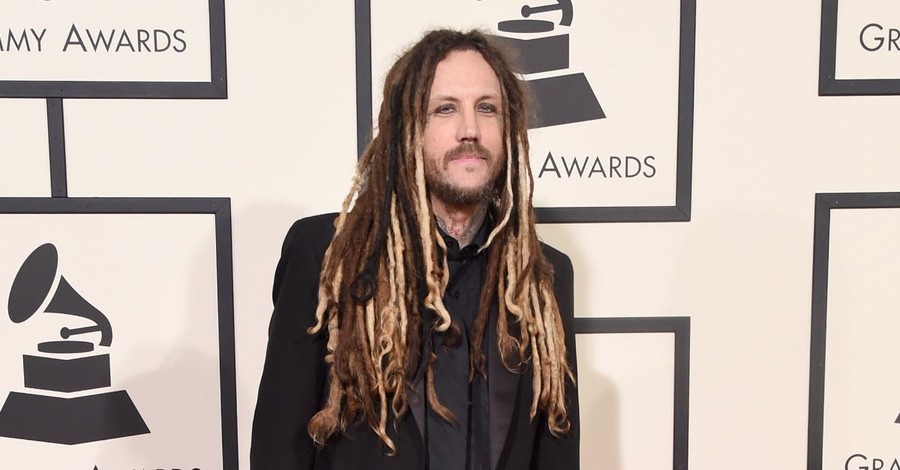 Guitarist Brian "Head" Welch gained notoriety more than a decade ago when he became a Christian and quit the metal band Korn, and then made headlines again when he rejoined the band in 2012.
Welch says in a new video that God guided him back into Korn so he could impact others for Christ.
"I know the music's crazy, but mainly the lyrics are about pain," Welch says in the video for the non-profit I Am Second organization. "And they're coming from a real and raw place. People need hope. There's addictions like crazy in that world. There's depression. It's been a lot of suicide stories happening. What better place [for me] to be, having the meaning of life that I carry? You know, I know the answer for the meaning of life. 
"It's not the most popular thing to do at a rock concert is talk about Christ. I'm doing it because it's the most realest thing that's ever happened to me in my life."
Welch, though, still believes it was best for him to quit the band before rejoining it. The separation helped prepare him to be a witness in the world of metal, he says.   
"It's like when a baby's born, it needs to be in a sterile environment where everything's pure around the baby, right? -- for a period of time until it can go start touching thing," Welch said. "And so that's kind of the same thing spiritually, where you've got to go away in a pure environment and get to know … this new life and get strengthened and prepared. And that's what happened."
Welch realizes many people were surprised when he rejoined Korn. He says he was, too. 
"I followed God right back into Korn, and He's there and I'm not separated from them or the fans any longer," Welch said. "He says in the Bible He's going to restore all things. God is so good that He's restored me in that way. … He gives you glimpses of that by restoring your life. He restored me in a way that's unique to me."
Michael Foust is a freelance writer. Visit his blog, MichaelFoust.com.
Photo courtesy: Getty Images/Jason Merritt/Staff
Video courtesy: I Am Second
---
---