Michael Foust
| ChristianHeadlines.com Contributor
| Thursday, April 18, 2019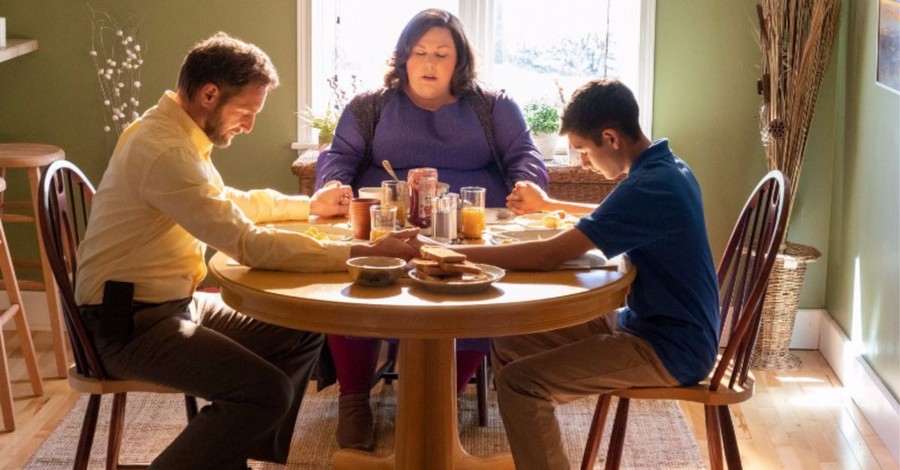 The teenager whose supernatural recovery is at the center of the new film Breakthrough says he hopes his story helps moviegoers understand that miracles do happen and God does exist.
John Smith, now 18, fell through an icy pond in 2015 and was thought dead until his mother began praying for him at the hospital. Only then did his heart start beating. 
Incredibly, 45 minutes had passed between the time he plunged through the ice and the moment he regained his pulse. CPR and shock treatments had failed. The doctor called it a "bonafide miracle." 
Chrissy Metz of This Is Us plays the mom in the film.
The real-life John Smith says he wants the film to be a "beacon of hope" for moviegoers.
"There's 300-plus pages of medical documents of why I should be dead. But I'm alive," Smith told a panel of Christian media members. "And so unbelievers see that and go, 'Oh, it can't just be another God-based film.' We have doctors that are on our side to pull more unbelievers in to get them to believe that this is a bonafide miracle and the only person that can do this is God."
Smith says he's been amazed by the responses he's received from atheists and unbelievers about his story.
"This has sparked curiosity regarding faith," he said. "... And I think also the science part of it [has helped attract attention]."
Acknowledging he shouldn't be alive, Smith said: "There's no answer for me."
Breakthrough follows Smith's miraculous recovery but also tackles the often-asked unanswerable question: Why did God heal Smith but not others? 
Smith says he gets asked that question a lot.
"The one thing I always say to them is, 'I'm sorry but respectfully, I don't know, but I'll be praying for you and your situation.' … You can ask probably the number one pastor in the world and he may not even not know the answer," he said. "But I always remind them that God is definitely alive and that God definitely loves them and their family."
Related:
4 Reasons Breakthrough Is One of the Most Inspiring Movies You'll Ever See
Steph Curry's 1st Film, Breakthrough, Set to Release: 'You're Gonna Be Moved'
Chrissy Metz on Breakthrough: Everything Happens as it Should
Chrissy Metz of This Is Us Says It's 'Hard to Deny' Power of Prayer
Michael Foust is a freelance writer. Visit his blog, MichaelFoust.com.
Photo courtesy: 20th Century Fox
---
---