Michael Foust
| ChristianHeadlines.com Contributor
| Wednesday, January 9, 2019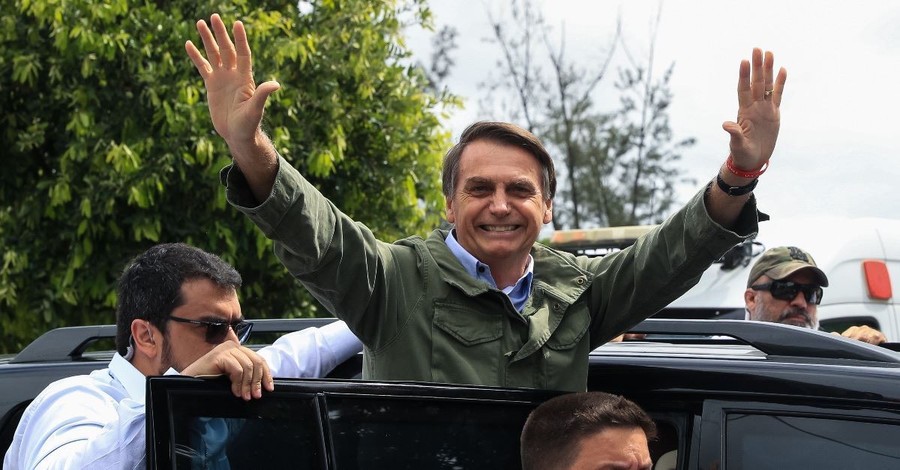 Brazil's new president, Jair Bolsonaro, is vowing to oppose the "ideology of gender" and "respect our Judeo-Christian tradition" as part of sweeping reforms that will tilt the country rightward. 
Bolsonaro made the remarks during his inauguration Jan. 1, saying the country's goal should be to "prepare children for the job market, not political militancy." 
"I call on all congressmen to help me rescue Brazil from corruption, criminality and ideological submission," he said, according to the Associated Press.
His position on gender was mirrored by Damares Alves, who is Brazil's new minister of women, family and human rights. 
Alves tweeted, "Attention, attention! It's a new era in Brazil: Boys wear blue and girls wear pink." Alves also has said that under a Bolsonaro administration, "a girl will be a princess and a boy will be a prince."
Alves, who is a Christian, opposes abortion, too. 
"When I talk about life, I'm talking about life from conception," she said, according to LifeSiteNews. "I wanted our ministry to be called the 'Ministry of Life and of Joy,' but that wasn't possible."
In December, Alves said the "greatest human right" is the "right to life." 
"I am against abortion," she said. "We want a Brazil without abortion. How? A Brazil that prioritizes public policies of family planning, where abortion is never seen as a contraceptive method."
Michael Foust is a freelance writer. Visit his blog, MichaelFoust.com.
Photo courtesy: Getty Images/Buda Mendes/Staff
---
---