Michael Foust
| ChristianHeadlines.com Contributor
| Friday, October 15, 2021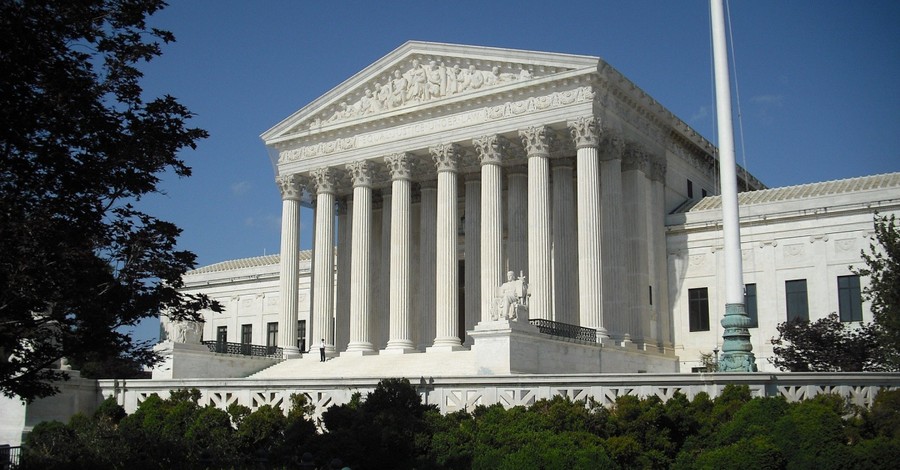 ---
The commission established by President Biden to study possible Supreme Court reform says Congress has "broad power" to expand the high court, although the commission says its members are divided on the idea.
The 36-member Presidential Commission on the Supreme Court released a series of documents Thursday related to the issue, including a 45-page "discussion" document on the size of the Supreme Court. The document does not take a position on the issue but acknowledges there are a wide variety of opinions among its members.
Biden formed the commission in April after multiple Democrats and liberal groups urged him to back the idea of "court-packing," which would expand the court beyond its current membership of nine seats.
The number of seats hasn't changed since 1869, when it was expanded from seven to nine. Debate over the issue intensified during the administration of Donald Trump, who became the first president since Richard Nixon to add three justices to the court in one term.
"As a legal matter, we conclude that Congress has broad power to structure the Supreme Court by expanding (or contracting) the number of Justices," the document says. "... Article III of the Constitution, which establishes the judiciary, requires that there be 'one supreme Court' but does not specify the number of Justices that shall serve on the Court."
But the commission also says expansion would be controversial.
"Commissioners are divided on whether Court expansion would be wise," the document says, adding that "some Commissioners agree" with critics who say the Supreme Court should be expanded. Still, other Commissioners believe the idea "presents considerable drawbacks."
"As other Commissioners conclude – including Commissioners who are critics of many of the Court's recent decisions and support other reforms – Court expansion is likely to undermine, rather than enhance, the Supreme Court's legitimacy and its role in the constitutional system, and there are significant reasons to be skeptical that expansion would serve democratic values. … [T]he risks of Court expansion are considerable, including that it could undermine the very goal of some of its proponents of restoring the Court's legitimacy. Recent polls suggest that a majority of the public does not support Court expansion."
Adding seats to the Supreme Court "would be perceived by many as a partisan maneuver," the document says.
The commission held a virtual meeting Friday.
Related:
Biden Creates' Court-Packing Commission' to Study Supreme Court Reform
Biden now 'Open' to Court-Packing: 'It Depends on How' Senate Handles Barrett Nomination
'Supreme Court Coup': Conservatives Lambast Biden's Court-Packing Commission as 'Dangerous'
Photo courtesy: ©William Murphy/Pixabay
---
Michael Foust has covered the intersection of faith and news for 20 years. His stories have appeared in Baptist Press, Christianity Today, The Christian Post, the Leaf-Chronicle, the Toronto Star and the Knoxville News-Sentinel.