Michael Foust
| ChristianHeadlines.com Contributor
| Thursday, July 9, 2020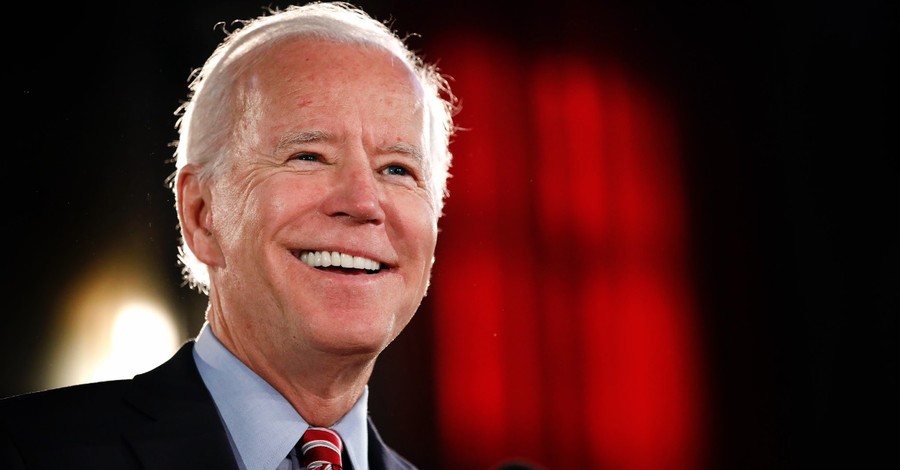 Former vice president Joe Biden on Wednesday criticized the Supreme Court for upholding Trump's religious liberty protections against the Obama-era abortion/contraceptive mandate and pledged to overturn them if elected president.
The presumptive Democratic nominee released a statement saying he was "disappointed" in the high court's decision, which by a vote of 7-2 upheld a Trump administration 2018 rule that exempted employers with religious and moral objections from the abortion/contraceptive mandate.
The Little Sisters of the Poor, an institute of Catholic nuns who serve the elderly poor, brought the lawsuit.
"Health care is a right that should not be dependent on race, gender, income or zip code," Biden said. "Yet as a result of today's decision, countless women are at risk of losing access to affordable, preventive care. I am disappointed in today's U.S. Supreme Court decision that will make it easier for the Trump-Pence Administration to continue to strip health care from women -- attempting to carve out broad exemptions to the Affordable Care Act's commitment to giving all women free access to recommended contraception."
The Patient Protection and Affordable Care Act, also known as Obamacare, requires the coverage of "preventive care" but doesn't define what the phrase means. Obama's Department of Health and Human Services (HHS) interpreted it as mandating coverage of any Food and Drug Administration-approved contraceptive and sterilization procedure, including those such as Plan B (which can work after fertilization) and "ella" (which can work after implantation).
Pro-life groups consider both drugs abortifacients.
Biden said in the statement that if elected he would "restore the Obama-Biden policy that existed" during the Obama administration: "providing an exemption for houses of worship and an accommodation for nonprofit organizations with religious missions."
But that policy was widely criticized by religious organizations opposed to abortifacients and contraceptives. The Obama-era policy required religious organizations to provide insurance covering abortifacients and contraceptives but forced the insurance companies to pay for the services.
Little Sisters and a coalition of religious organizations sued to overturn the Obama-era rule.
The late columnist Charles Krauthammer called it an "accounting trick" that still forced "Catholic (and other religious) institutions to provide medical insurance that guarantees free birth control, tubal ligation and morning-after abortifacients — all of which violate church doctrine on the sanctity of life," the Washington Post reports.
He added: "This changes none of the moral calculus."
As National Review's John McCormack noted, more than 500 scholars and religious leaders signed a 2012 statement that argued the "so-called 'accommodation' changes nothing of moral substance and fails to remove the assault on religious liberty and the rights of conscience which gave rise to the controversy."
"It is certainly no compromise," the religious leaders' statement said.
Related:
Supreme Court Strikes Blow to Obamacare's Abortion/Contraceptive Mandate
Photo courtesy: ©Getty Images/Rick
---
Michael Foust has covered the intersection of faith and news for 20 years. His stories have appeared in Baptist Press, Christianity Today, The Christian Post, the Leaf-Chronicle, the Toronto Star and the Knoxville News-Sentinel.
---
---