Michael Foust
| ChristianHeadlines.com Contributor
| Monday, June 24, 2019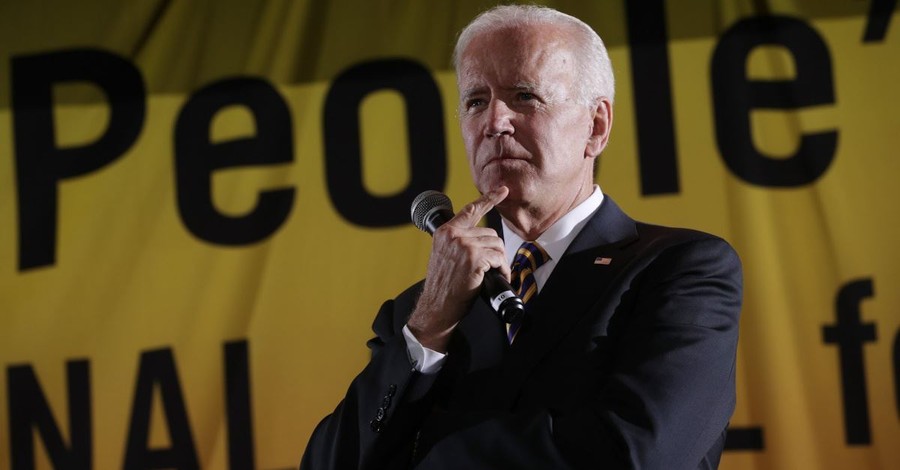 Democratic presidential frontrunner Joe Biden said Saturday if elected he would "codify" legalized abortion into federal law in case the U.S. Supreme Court overturns Roe v. Wade.
"It should be the law," Biden told the Planned Parenthood Action Fund's 2020 Election Membership Forum in Columbia, S.C.  Other Democratic presidential candidates also addressed the forum.
"There's no reason why" abortion should be illegal even if the Supreme Court took up one of the cases that "everybody's worried about," Biden said. 
"I would codify Roe v Wade as defined by Casey," Biden said, referencing the 1992 decision, Planned Parenthood v. Casey, that affirmed Roe. In Casey, the high court said abortion restrictions are unconstitutional if they impose an "undue burden" on a pregnant woman.
Such a federal abortion law presumably would require a friendly Democratic-controlled House and Senate. Although Democrats currently control the House, Republicans are in charge of the Senate. 
Biden also promised to cover abortion within his health plan. He renewed his recent commitment to overturn the Hyde Amendment, which prohibits taxpayer funding of abortion.
"No rationale can be offered that if you're covered by the federal system, you cannot then use federal funding to seek reproductive health care," he said. 
Further, Biden said he would "eliminate all the changes" to Title X funding made by President Trump. The Department of Health and Human Services, under Trump, issued a rule this year that could prohibit much if not most of Planned Parenthood's federal funding. 
Last week, Trump officially launched his 2020 campaign and indicated he would make abortion a central issue.
"Virtually every top Democrat also now supports taxpayer-funded abortion right up to the moment of birth -- ripping babies straight from the mothers' womb," Trump said at his 2020 launch rally, according to LifeNews.com. "Leading Democrats have even opposed measures to prevent the execution of children after birth. You saw that in Virginia.
"Republicans believe that every life is a sacred gift from God. That is why I have asked Congress to prohibit extreme late-term abortions."
Biden Caves, Says He Now Supports Taxpayer-Funded Abortion
Appeals Court Unanimously Votes to Allow Trump Administration Title X Gag Rule to Go into Effect
'Please Don't Kill Our Baby!': Father Begs Pregnant Partner Not to Abort Their Child in Heartbreaking Video
Teen Vogue Tells Girls How to Get an Abortion without Parents' Permission
Pro-Life Advocacy Group Banned from Pinterest, Placed on 'Pornography Blocked List'
Texas Town Becomes 'Sanctuary City of the Unborn' as Citizens Cheer
50 Percent Say Abortion Is 'Morally Wrong' – Highest in 7 Years
Michael Foust is a freelance writer. Visit his blog, MichaelFoust.com.
Photo courtesy: Getty Images/Alex Wong/Staff
---
---