Michael Foust
| ChristianHeadlines.com Contributor
| Thursday, August 1, 2019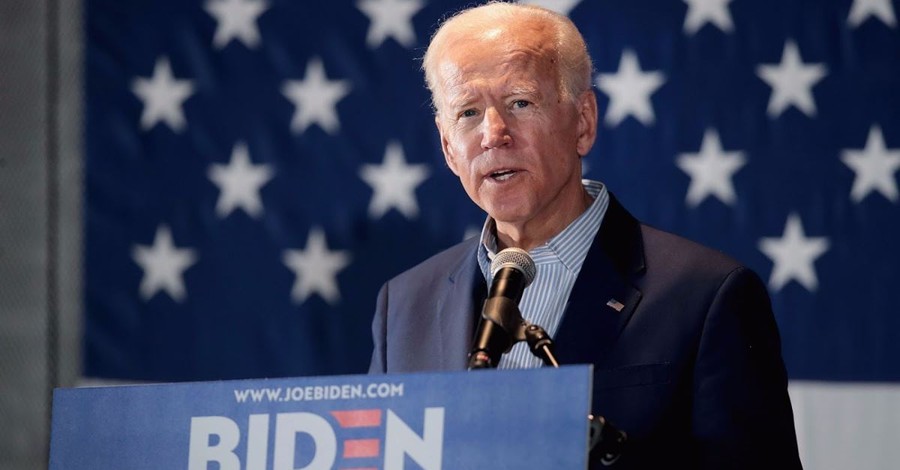 ---
Former Vice President Joe Biden told a Democratic presidential debate audience Wednesday night that he would work to ensure taxpayer funding for abortion if elected.
For decades, Biden supported the Hyde Amendment, a legislation provision renewed annually that prohibits federal funding for abortion. The current version includes exceptions for rape, incest and to save the mother's life. It dates back to 1977.
Biden – under pressure from pro-choice groups – flipped on the issue in June. 
U.S. Sen. Kamala Harris (Calif.) criticized Biden on the issue during Wednesday's debate in Detroit.
"You made a decision, for years, to withhold resources to poor women to have access to reproductive health care – and including women who were the victims of rape and incest," she told him. "Do you now say that you have evolved and you regret that?"
Harris noted he has opposed Hyde "only since you've been running for president."
"This directly impacted so many women in our country," she said.
Biden said he changed his position on Hyde while writing his health care plan. 
"Everybody on the stage has been in the Congress, and the Senate and House [and] has voted for the Hyde Amendment at some point," Biden said, adding he supported it in the past because there "was other access for those kinds of services provided privately."
But because his plan includes health care "paid for by the federal government," the Hyde Amendment "could no longer stand," he said.
"I support a woman's right to choose. I support it. It's a constitutional right. I've supported it, I will continue to support it," he said. "And I will in fact move as president to see that the Congress legislates that that is the law."
Biden, who is Catholic, wrote to constituents in 1994: "Those of us who are opposed to abortions should not be compelled to pay for them."
A 2016 survey showed 58 percent of voters supported the Hyde Amendment. 
Biden leads the Democratic field, according to a Real Clear Politics polling average. Harris is fourth. 
Related: 
Biden Caves, Says He Now Supports Taxpayer-Funded Abortion
Biden's Opposition to Taxpayer-Funded Abortion Shocks Democrats
Michael Foust is a freelance writer. Visit his blog, MichaelFoust.com.
Photo courtesy: Getty Images/Scott Olson/Staff