Michael Foust
| ChristianHeadlines.com Contributor
| Friday, September 10, 2021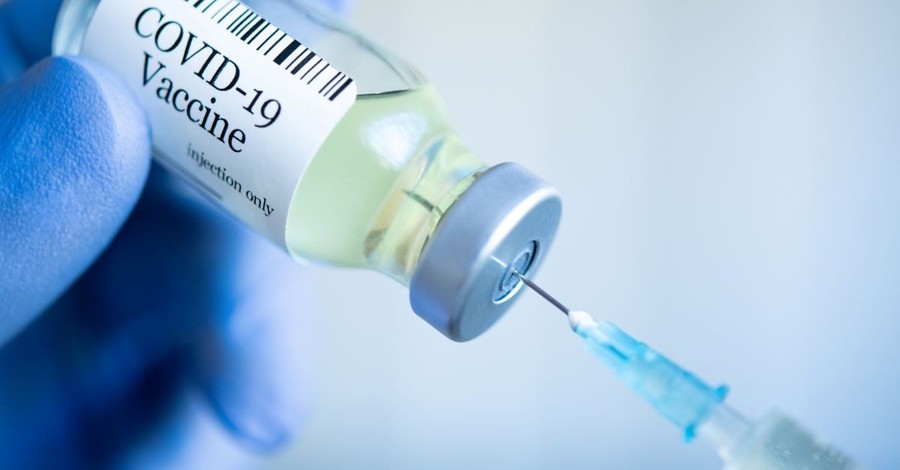 Urging Americans to "do the right thing," President Biden on Thursday said his administration will require private businesses with 100 or more employees to require their workers either to get vaccinated against or tested weekly for COVID-19.
The new plan also will require federal workers to be vaccinated.
More than 200 million Americans – including 75 percent of adults – have received at least one dose of the COVID-19 vaccine.
"This is a pandemic of the unvaccinated," Biden said. "... "The unvaccinated overcrowd our hospitals, are overrunning the emergency rooms and intensive care units – leaving no room for someone with a heart attack, or pancreatitis or cancer."
"... My job as President is to protect all Americans," Biden said.
In Mississippi, 87 percent of COVID hospitalizations and 87 percent of COVID deaths in August were among the unvaccinated, according to the state's department of health. Arkansas has had similar numbers, with 85 percent of active cases of COVID occurring in the unvaccinated, state data reports.
"The Department of Labor is developing an emergency rule to require all employers with 100 or more employees, that together employ over 80 million workers, to ensure their workforces are fully vaccinated or show a negative test at least once a week," Biden said. "Some of the biggest companies are already requiring this: United Airlines, Disney, Tysons Food and even Fox News."
But even some supporters of vaccines were questioning Biden's order.
Alabama Gov. Kay Ivey, a Republican who this year blamed the unvaccinated for the continued pandemic, called the Biden plan "outrageous" and "overreaching."
"Alabamians have stepped up by rolling up their sleeves to get the Covid-19 vaccine, increasing our doses administered significantly in recent weeks," Ivey said. "We have done so without mandates from Washington D.C. or Montgomery. I've made it abundantly clear: I support the science and encourage folks taking the vaccine. However, I am absolutely against a government mandate on the vaccine, which is why I signed the vaccine passport ban into law here in Alabama. This is not the role of the government."
Legal experts are split on whether the plan will survive court challenges.
Dorit Reiss, a University of California, Hastings law school professor, said she believes the mandate may be struck down in lower courts but survive on appeal.
"This new vaccine policy affects areas wider than the workplace. But it could be said there is an increased risk at the workplace," Reiss told Barron's. "I think [the Labor Department] has a decent chance of surviving a challenge."
Mark Barnes, who teaches health law at Yale Law School, believes the Supreme Court may be skeptical about the mandate. Several conservative justices on the court, he told Barron's, are "very hostile to the commerce power, and extensive use of the interstate commerce power by the federal government."
Biden's plan also:
- Requires those who work in hospitals and other medical facilities to be vaccinated. All total, that's about 17 million healthcare workers, Biden said.
- Requires executive branch federal employees and federal contractors to be vaccinated.
- Requires employers with 100 or more employees to give their workers paid time off to get vaccinated. "No one should lose pay in order to get vaccinated or take a loved one to get vaccinated," Biden said.
- Increases production of rapid at-home tests. Walmart, Amazon, and Kroger will begin selling the kits at cost.
- Distributes 300 million rapid tests to community health centers, food banks and schools.
- Allows small businesses to borrow up to $2 million if COVID-19 impacts their sales.
- Increases the speed of distribution of monoclonal antibody treatments to hospitals.
"Please do the right thing," Biden said. "But just don't take it from me. Listen to the voices of unvaccinated Americans who are lying in hospital beds, taking their final breaths, saying, 'If only I had gotten vaccinated. If only.'"
Photo courtesy: ©GettyImages/Ridofranz
---
Michael Foust has covered the intersection of faith and news for 20 years. His stories have appeared in Baptist Press, Christianity Today, The Christian Post, the Leaf-Chronicle, the Toronto Star and the Knoxville News-Sentinel.
---
---