Michael Foust
| ChristianHeadlines.com Contributor
| Monday, October 29, 2018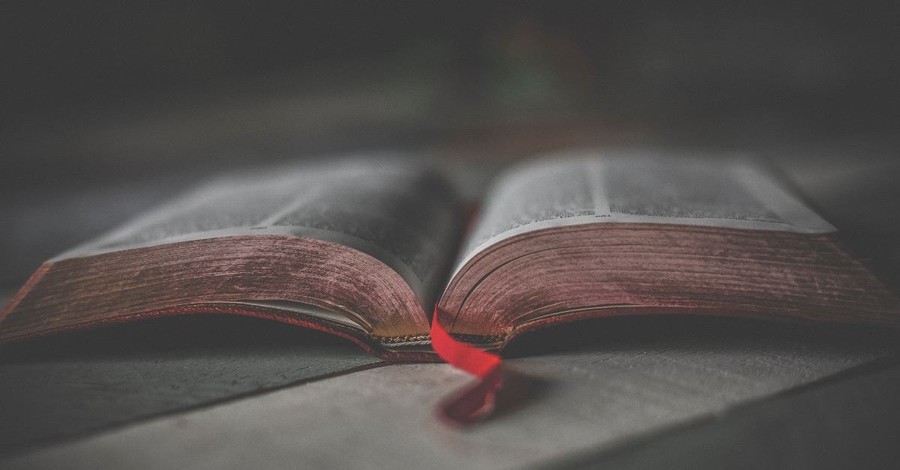 The daughter of a British World War I veteran says a bullet-scarred pocket Bible saved her father's life.
Ena Thompson, 87, described during a recent speech at the Royal British Legion's 2018 Poppy Appeal how her father's life was spared. 
Her father, 23-year-old Private Leslie Friston, was recovering in a hospital bed from a gas attack when a German plane flew overhead in 1917 and machine-gunned the building, Sky News reported. The Bible was on his bedside table. Without the Bible, the bullets could have ricocheted and killed Friston.  
"He said the Bible saved his life as it took the brunt of the attack," Thompson said.
She added, "If the bullets had landed just a few inches further towards him, he would not have survived -- and I wouldn't be here today."
Thompson now owns the Bible. 
"It still has his name and his service number in it which he wrote," she said. 
"When I hold the Bible I just get a special feeling. It might sound a bit strange but it makes me feel comfortable and happy. It's a nice feeling that it saved his life. It makes me feel close to him."
Like many veterans, Friston did not want to talk about the war, Thompson said. His younger brother died during it but his older brother survived, Sky News reported. He died in 1958.
"I used to ask him 'Would you tell me about the war...?' and he would say 'No, I don't want to talk about it,'" Thompson said. 
Michael Foust is a freelance writer. Visit his blog, MichaelFoust.com.
Photo courtesy: Wendy van Zyl/Pexels
---
---