Michael Foust
| ChristianHeadlines.com Contributor
| Tuesday, November 27, 2018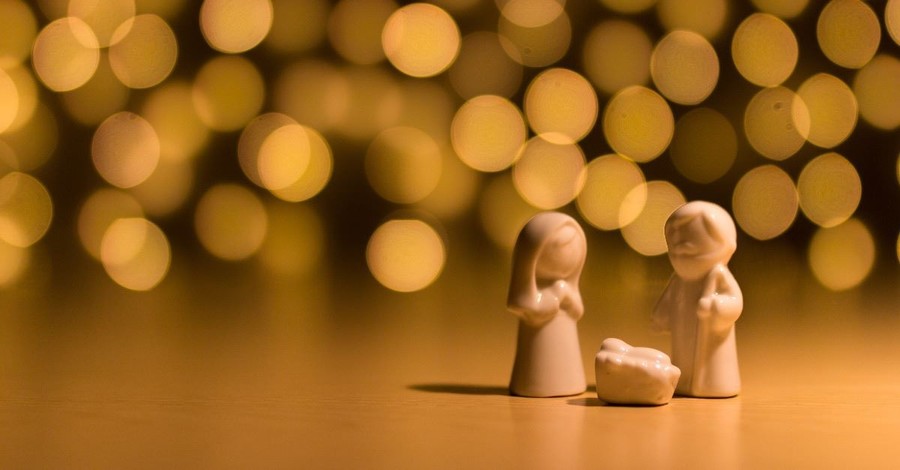 ---
An atheist group has placed a secular nativity scene honoring the "baby Bill of Rights" on an Illinois courthouse lawn to counter the traditional Jesus-centered nativity scene.
The secular scene, sponsored by the Freedom From Religion Foundation (FFRF), shows cutouts depicting Benjamin Franklin, Thomas Jefferson and George Washington "gazing adoringly" at the "baby" Bill of Rights in a manger, according to a news release from the organization. The Statue of Liberty is part of the display, too.  

A sign accompanying the display reads, "Happy Winter Solstice. At this Season of the Winter Solstice, we honor reason and the Bill of Rights (adopted Dec. 15, 1791)." The bottom of the sign reads, "Keep State & Church Separate."
The sign was placed on the Grundy County Courthouse lawn by FFRF members, three years after the county made the space available to other religions and non-religions. FFRF sent a letter to the county in 2013, threatening a lawsuit if the traditional nativity -- with the baby Jesus -- either wasn't removed or was paired with other displays. The nativity is owned by the Morris Ministerial Association, according to the Morris Herald News. The secular scene was placed on the lawn in past years, too.
"The display exemplifies the take-charge spirit of members of the freethought organization, who often assemble such installations in their hometowns to counter religious tableaus on public land," the FFRF news release said. 
Members put up the displays, while FFRF provides the materials. The group considers atheists and agnostics to be "freethinkers." 
"With the help of its ever-vigilant membership, the Freedom From Religion Foundation is keeping the flag of freethought flying high around the country," the news release said.
Michael Foust is a freelance writer. Visit his blog, MichaelFoust.com.
Photo courtesy: Gareth Harper/Unsplash