Michael Foust
| ChristianHeadlines.com Contributor
| Monday, October 22, 2018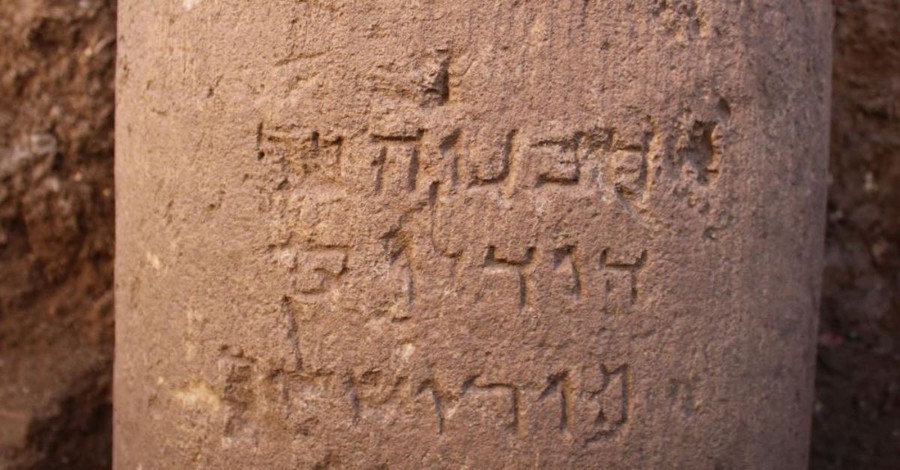 Archeologists have uncovered more information about the 2,000-year-old stone inscription that they say has the oldest record of the full name of Jerusalem. 
The inscription on the remnant of a stone column reads "Hananiah son of Dodalos of Jerusalem" and dates to the First Century A.D. – the time of Jesus – and uses the full Hebrew spelling for the city, "Yerushalayi." It is the oldest-known inscription using the city's name. The shorthand spelling of "Yerushalem" often was used during the time. Most spellings in the Bible use the shorthand version, according to a press release from the Israel Museum.
Dudy Mevorach, senior curator of archaeology at the Israel Museum, said archaeologists don't know anything about Hananiah but believe he likely "was an artist-potter, the son of an artist-potter, who adopted a name from the Greek mythological realm, following Daedalus, the infamous artist." 
Inscriptions mentioning "Jerusalem" from the First and Second Temple period "are quite rare," according to Yuval Baruch, Jerusalem regional archaeologist of the Israel Antiquities Authority, and Ronny Reich of Haifa University.
"But even more unique is the complete spelling of the name as we know it today, which usually appears in the shorthand version," they said in a statement. "This is the only stone inscription of the Second Temple period known where the full spelling appears."
Michael Foust is a freelance writer. Visit his blog, MichaelFoust.com.
Photo courtesy: Israel Museum
---
---