Michael Foust
| ChristianHeadlines.com Contributor
| Monday, August 10, 2020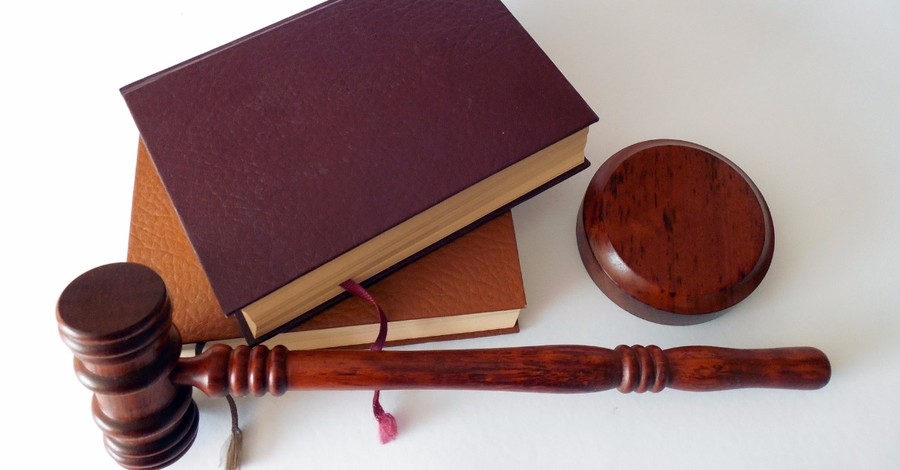 ---
A federal appeals court on Friday lifted an injunction against four Arkansas pro-life laws and indicated they are constitutional in light of a recent opinion by Chief Justice John Roberts that was widely criticized by social conservatives.
The four laws, including one that bans a common late-term procedure pro-lifers dub "dismemberment abortion," were blocked in 2017 by U.S. District Judge Kristine Baker.
But on Friday, a three-judge panel of the U.S. Eighth Circuit Court of Appeals unanimously vacated Baker's ruling and ordered her to reconsider the laws "in light of Chief Justice Roberts's separate opinion" in a June abortion ruling.
Jerry Cox, president of the Arkansas-based Family Council, praised the appeals court's decision.
"Prohibiting these dismemberment abortions will save the lives of hundreds of babies every year, and it will protect women from an abortion procedure that carries a number of risks," Cox said.
The four laws in question:
ban dilation and evacuation, an abortion procedure in which the unborn baby is torn apart, limb by limb, in the womb.
ban sex-selection abortion.
require doctors to preserve fetal tissue when performing an abortion on a minor 16 years or younger for possible forensic use.
places new restrictions on the disposal of fetal remains.
In the June 29 decision, Roberts joined the liberal bloc to rule against a Louisiana pro-life law but made clear he did so only because the justices had overturned a nearly identical Texas law in 2016. (In 2016, Roberts sided with the conservative bloc for the Texas law.)
Although Roberts' vote disappointed pro-lifers, his legal reasoning in the opinion sparked concern among pro-choice activists, who said it loosened the constitutional standard for abortion restrictions.
Roberts quoted a 1992 abortion decision in saying an abortion restriction is unconstitutional only if it places a "substantial obstacle" to a woman's path to an abortion. The courts, he said, did not need to weight the "costs and benefits of an abortion regulation." His opinion also said "state and federal legislatures [have] wide discretion to pass legislation in areas where there is medical and scientific uncertainty."
The Eighth Circuit quoted Roberts and wrote that Baker had ruled in 2017 "without the benefit of Chief Justice Roberts's separate opinion" from this year.
Arkansas Attorney General Leslie Rutledge, who had filed the appeal, applauded the Eighth Circuit's decision.
"Arkansas has taken a strong stance to protect the unborn from inhumane treatment," she said. "As Arkansas's chief legal officer, I have always advocated for the lives of unborn children and will continue to defend our State's legal right to protect the unborn. No defenseless baby should ever face the unimaginable and horrifying fate of death by dismemberment."
But legal reporters Dahlia Lithwick and Mark Joseph Stern at the left-leaning Slate.com, said Roberts "is very good at doing consequential things in invisible ways." The chief justice, they said, had "used his opinion" in June "as an engraved invitation to states seeking to enact" abortion restrictions, "as long as they didn't pass something identical to the law struck down in Texas three years earlier."
"Those who briefly heralded him as a champion of reproductive freedom were too caught up in the halftime show to see the game," they wrote. "... Everyone knows that Roberts is a master of the 'long game,' but in this case the long game took four weeks instead of three hours. … The chief justice was not 'evolving' this term."
Baker was nominated by President Obama. The three Eighth Circuit justices were nominated by Presidents Reagan (Roger Leland Wollman), George W. Bush (Lavenski Smith) and Trump (L. Steven Grasz).
Related:
'Shocked and Disappointed': Supreme Court Overturns Louisiana Pro-Life Law, 5-4
Photo courtesy: Pixabay
---
Michael Foust has covered the intersection of faith and news for 20 years. His stories have appeared in Baptist Press, Christianity Today, The Christian Post, the Leaf-Chronicle, the Toronto Star and the Knoxville News-Sentinel.