Michael Foust
| ChristianHeadlines.com Contributor
| Wednesday, March 16, 2022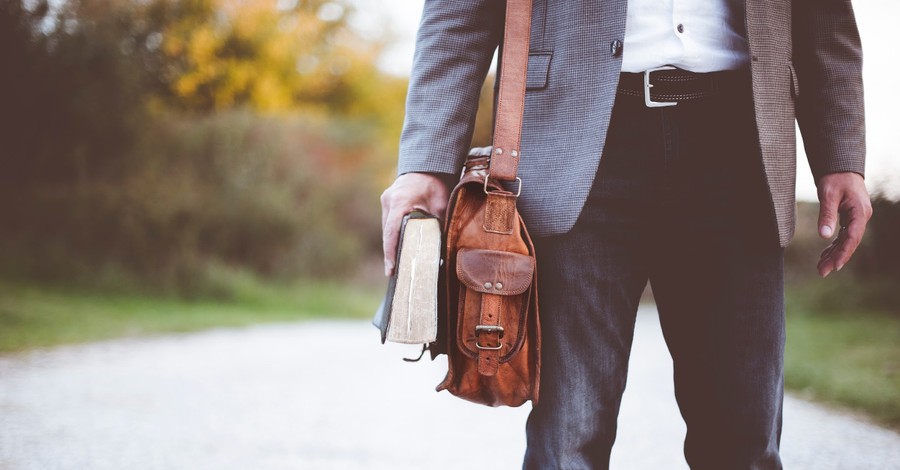 Georgia pastor Andy Stanley chastised state legislators and modern politics in general during a Tuesday speech to the House of Representatives in which he urged them to follow the example of Jesus and to stop stoking division.
The speech is gaining nationwide attention due to its matter-of-fact blunt tone.
"Those of you who pander to and foster division, you are terrible leaders," Stanley told legislators.
Stanley, the pastor of North Point Community Church in the Atlanta area, was invited to speak as the chaplain of the day – and joked that he may never be invited back. He spoke for about 10 minutes.
His speech focused on the tendency of politicians to raise money and support by dividing people. Organizations, he said, "are never better than their leadership."
"Disagreement is unavoidable. But division is always a choice," he said. "... Unfortunately, in your world, there are advantages to division. You can raise more money when things are divided. … [But] if you need an enemy in order to lead, you're a poor leader."
In the political realm, he said, "the goal is to always appear as if you're losing but not to actually lose."
"What a terrible way to lead," Stanley said.
Stanley encouraged legislators to follow the example of Jesus.
"Jesus says ... just because somebody considers you their enemy, you do not have to return the favor. ... You do not have to take your cues from your enemies and call them or treat them like an enemy," Stanley said. "What if we just did that?"
Modern politicians and pundits, Stanley noted, often make broad accusations against entire groups of people. Examples, he said, include referencing the "corrupt Democrats" or the "racist Republicans."
"You know that's not true," he said of the accusations. "So what if in the state of Georgia, we just stopped using that language?"
Instead of impugning the character of others, he said, legislators must seek to understand why people believe what they believe. That is shaped by "how they grew up, where they grew up, who they grew up around, how they were raised, and what they experienced along the way." People are shaped by "circumstances and experiences," he said.
Stanley urged legislators to meet in the middle between the two parties. The "messy middle," he said, "is where the problems are solved."
"But to walk toward the messy middle, we all have to get out of our Republican and Democrat bucket and walk toward the middle," he said. "And that's not popular. But what if in the state of Georgia, we decided – you know what? – we're not going to be political. We're going to be leaders."
Jesus was a leader from the "middle," he said.
"Everybody wanted Jesus to be part of their thing. ... The temple conspired against Him, the empire conspired against Him," Stanley said, noting that today "there is no Roman Empire. And the temple hasn't been in operation since 40 years after Jesus was crucified.
"So [the middle] is the way forward. This is the way you change the world. And this is your opportunity and our opportunity to make the state of Georgia ... amazing."
Leading from the middle, he said, "requires a lot of personal maturity and personal security."
"It will require you to love our state more than you love your party," he said. "… If not, maybe you should do something else."
Related:
Pastor Andy Stanley Opens Up about Formerly 'Broken' Relationship with His Father, Evangelist Charles Stanley
Photo courtesy: Ben White/Unsplash
Video courtesy: Georgia House of Representatives
---
Michael Foust has covered the intersection of faith and news for 20 years. His stories have appeared in Baptist Press, Christianity Today, The Christian Post, the Leaf-Chronicle, the Toronto Star and the Knoxville News-Sentinel.
---
---