Michael Foust
| ChristianHeadlines.com Contributor
| Wednesday, May 5, 2021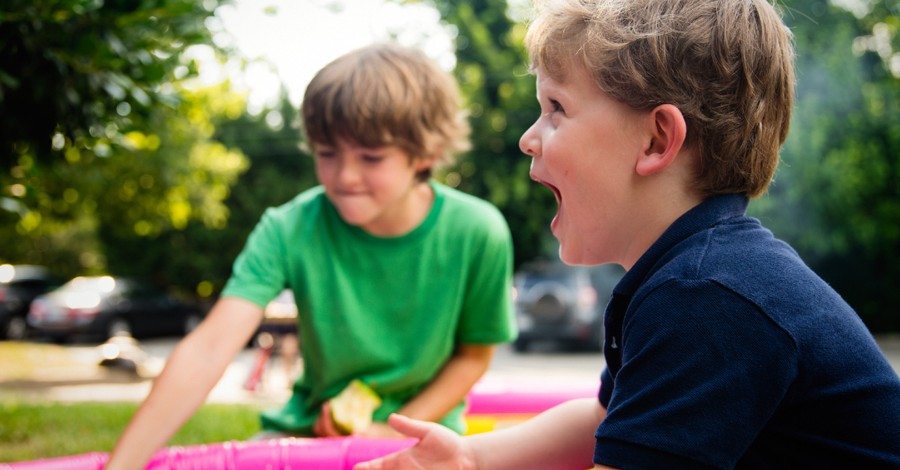 America is involved in a "war on children" that begins in the womb and lasts through the toddler, teen and tween years, pastor John MacArthur said Sunday during the first sermon in a series on childrearing.
MacArthur, the pastor of Grace Community Church in Sun Valley, Calif., and a popular author and radio pastor, said the war involves more than abortion.
It is more important than ever, he added, for Christian parents to raise their children "in the nurture and admonition of the Lord."
"There's a Chinese proverb that says one generation plants the trees, the next generation gets the shade," MacArthur said in a sermon titled, "Providing Shade for Our Children."
"Every generation should understand the responsibility that they have to plant the trees so there is shade for the next generation," he added, before addressing the conflict between the culture and the church. "What we're facing today is fierce – I will confess – [but] of all the things that disturb me in this culture, of all the horrific, sinful, wretched, wicked, corrupt influences that go on in this culture, I think the thing that distresses me most is the war on children.
"... This culture is weaponized to destroy children. It's systematically designed to do that."
MacArthur said abortion has resulted in 62.5 million babies "slaughtered in the womb" since Roe v. Wade. He also mentioned the negative impact of divorce and infidelity on children.
But even if a child makes it to birth, he or she will face an onslaught of unbiblical teaching in the world, MacArthur said.
"It is likely that the child will be sent to a public school and come under the influence of those whose agenda is anti-God, anti-Christ, anti-Scripture," he said. "As you know, our country [and] the politicians who lead it are making laws that are devastating to children under the pressure of sexual freedom, homosexuality, transgenderism. The desire is to make that normal and to punish people who speak against it with laws in the category of hate speech. The lies of systemic racism and the race hustlers dominate the ideologies of universities and even churches.
"Music producers, movie makers, social media, providers, big tech, you name it – they literally pump out things that destroy children. Children are under a relentless assault by all the forces of evil, and they are defenseless. And we have a society and a culture that wants to make sure that those who are pumping out this destruction are free to keep doing it without restraint.
"Children are defenseless," he added. "When their parents sell them to a human trafficker, who drops them eight to 10 feet over a wall into Sodom and Gomorrah all by themselves. Or when the Disney Corporation creates characters that are transgender to seduce children into accepting wickedness as normal. Or when parents insanely offer their children gender identity options. Children are under assault now."
Children "are a gift of the Lord," said MacArthur, as he contrasted Jesus' love for children with the Pharisees' lack of interest in them. Preaching from Deuteronomy, Joshua and Judges, MacArthur also examined how the biblical Israelites failed to pass on their faith to the next generation. Eventually, the biblical Israelites even took part in child sacrifice, MacArthur said.
"God judges when one generation fails its responsibility to pass on righteousness to the next," he said.
MacArthur urged Christian parents to stay focused on Christ as they raise their sons and daughters.
"We're gonna have to answer to [God] too, for the little ones he gives us," MacArthur said. "When they arrive, they are [H]is. And our life commitment is to make sure that as they grow and we influence them, they come to faith in Christ, right? That's raising your children in the nurture and admonition of the Lord."
Photo courtesy: Unsplash/Ashton Bingham
---
Michael Foust has covered the intersection of faith and news for 20 years. His stories have appeared in Baptist Press, Christianity Today, The Christian Post, the Leaf-Chronicle, the Toronto Star and the Knoxville News-Sentinel.
---
---