Michael Foust
| ChristianHeadlines.com Contributor
| Updated: Jul 06, 2023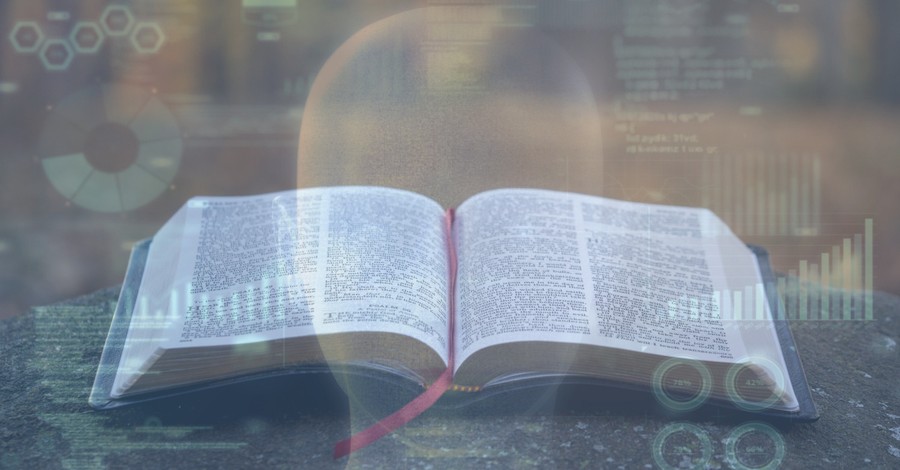 A pair of researchers with a passion for Christianity are using cutting-edge technology – artificial intelligence – to translate the Bible into languages that have no written copy of the Scripture.
The project, dubbed the "Greek Room," could forever change the often tedious, time-consuming world of Bible translating, which can take a decade or more from start to finish and often involves a single person on the ground, learning the local language before he or she begins the process. The Bible has some 700,000 words.
Of the world's 7,100 languages, only around 700 have a full copy of Scripture, although more than 3,500 have at least one book of the Bible. Still, more than 6,000 languages don't have a full, complete version of the Bible.
"People don't realize that there are about 7,100 languages in the world. Google Translate covers about 100 of them," said Ulf Hermjakob, a senior research scientist at the University of Southern California's Information Sciences Institute (ISI) at the USC Viterbi School of Engineering. USC Viterbi recently profiled the project in a news release.
"For this Bible translation, we're really targeting very low-resource languages that are not even in the top 500," Hermjakob said.
He and Joel Mathew, research engineer at ISI, are leading the Greek Room project. Mathew's parents were involved in Bible translation in India, where he grew up.
"There were a lot of areas where I felt software technology could really speed up, improve, support and help them," Mathew said. "It's one of my passions to see the Bible translated in all languages."
Mathew and Hermjakob are building tools to help increase the efficiency of Bible translating. Much of Bible translation is "objective," meaning there is little to no debate about what the text should say. Other parts, they say, are more subjective and need a human eye. For example, some concepts don't easily translate into local languages, Mathew said.
"There is a community living in the mountains, and they live in huts without doors, so there's no concept of a door in their culture," Mathew said. "In the Bible there is a verse that says, 'behold I stand at the door and knock.' The question is, how do you translate that for people so that it is meaningful for them?"
The goal of the Greek Room, he said, is to allow humans to spend more time on the subjective parts.
"We try to then explain it as not specifically knocking at the door, but instead describe a scene where someone is standing at the entrance of your house and asking to be invited to come in," Mathew said.
Both men have a passion for Bible translation. Their goal is to make the Greek Room "open source" and available to translators throughout the world. Wycliffe Bible Translators USA supports the initiative, according to Religion News Service.
"We want to make it so that other Bible translation efforts can use what we have built in for their own research as well, so one thing we decided early on is that we want to make our data and code public," Hermjakob said.
Photo courtesy: ©Aaron Burden/Unsplash, Getty Images/Yuichiro Chino/SWN Design
---
Michael Foust has covered the intersection of faith and news for 20 years. His stories have appeared in Baptist Press, Christianity Today, The Christian Post, the Leaf-Chronicle, the Toronto Star and the Knoxville News-Sentinel.
---
---