Michael Foust
| ChristianHeadlines.com Contributor
| Monday, January 23, 2023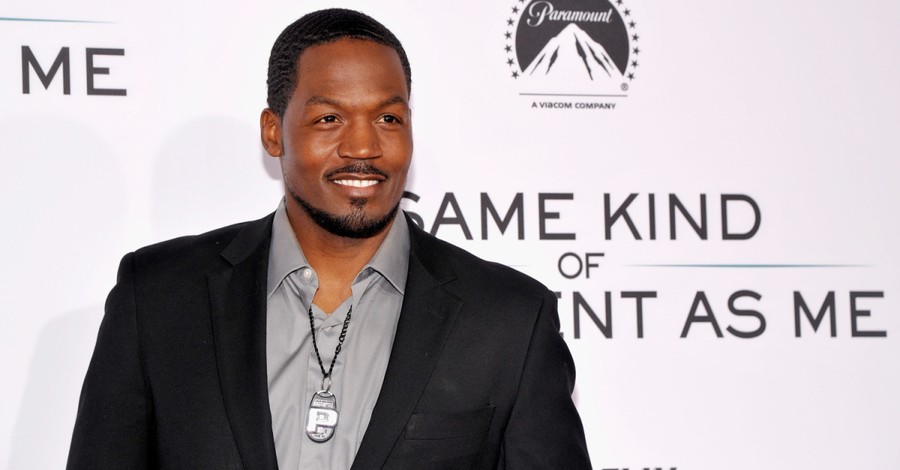 An actor who once starred in the No. 1 box office movie in America says his only goal when accepting roles is to please Jesus.
T.C. Stallings had a leading role in the 2015 faith-based drama War Room, which surprised Hollywood by climbing to No. 1 at the box office and remaining in the Top 10 for six weeks. Since then, he has starred in multiple projects – including Pure Flix's No Vacancy and the popular drama Vindication – but also has turned down projects due to their coarse content.
/p>
"When a role is offered to me, or an audition or anything like that, I'll just say to myself, 'Can I do this in front of Jesus?' It's that simple," Stallings told Christian Headlines.
He joked that if he had $1 for every time he turned down a role or audition due to the content, he'd be a "gazillionaire."
"There is no way Jesus is going to stand next to me if He is my agent or my manager and say, 'Hey, you can go ahead and say that MF right there. ... You can get, you know, naked and do sex scenes, and you do all these different crazy things.' As a true Christ follower, if I turn to Jesus and say, 'Can I do this?' He needs to be able to say 'yes' to it," he said.
A former star running back at the University of Louisville, Stallings doesn't consider himself a "Christian actor." Instead, "I am an actor [and] I just happen to be a Christian and my body of work so far it's been just a lot of faith films."
"I will do anything as long as when Jesus sees it, He would sign off on it," Stallings said.
He lived in Los Angeles for 10 years and says he "was always auditioning" for various roles. Most of them, though, were roles he could not accept as a Christian.
"If I got the audition, it would be a lot of times where I get there or whatever, you look at the material, and I'm just like, 'I can't do this. ... I can't even say this.'... I'm there, and I'm saying to myself, 'Why does the Lord even have me here?'"
Stallings believes God placed him in Los Angeles in order to impact others for Christ.
"The Lord operates in some interesting ways. A lot of the roles that I've auditioned for, I never was meant to get them," he said. "It's the conversations that I was having in a weight room with these other actors and actresses, who are trying to follow Jesus [that were important]."
When presented with dialogue he was uncomfortable repeating in an audition, Stallings said he would cross off the swear words and replace them with words "I can say." He didn't get the roles, he said, but he did get something else.
"Now I've developed a testimony," he said.
One time after an audition, Stallings said, a guy chased him down in the parking lot and told him, "I just want to tell you, I've never seen nobody go in there and do what you just did. That inspires me. You keep doing that, man."
Stallings is in his sixth year of reading through the Bible in 12 months. He said it benefits his sanctification.
"This is God's living World. I learn something every single year," he said.
He has turned down big money in order to stay true to his faith, he said.
"The 'nos' to these roles is not them rejecting me. It is God rejecting them," he said.
He finds peace in Psalm 139:16, "All the days ordained for me were written in your book before one of them came to be."
"God basically has my roles already planned," he told Christian Headlines. "... That's where the peace comes from."
Photo courtesy: ©Getty Images/John Sciulli/Stringer
Video courtesy: ©Pure Flix
---
Michael Foust has covered the intersection of faith and news for 20 years. His stories have appeared in Baptist Press, Christianity Today, The Christian Post, the Leaf-Chronicle, the Toronto Star and the Knoxville News-Sentinel.
---
---