Michael Foust
| ChristianHeadlines.com Contributor
| Thursday, February 23, 2023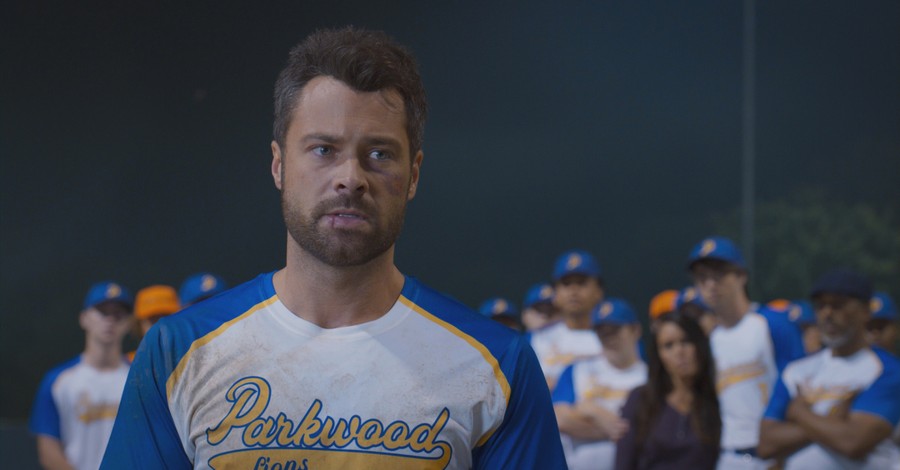 Actor Brett Varvel vividly remembers the reaction that his first film, created when he was age 18, had on others.
It won an award. More importantly to Varvel, the short film led to the salvation of someone – specifically, a janitor – who watched it. The film detailed Varvel's own faith.
"It was in that moment [where] God was saying, 'Imagine what I could do through you,'" Varvel told Christian Headlines.
Varvel decided he wanted to make movies that had a positive impact and that spread his faith. Varvel's newest project, Running the Bases, tells the story of a baseball coach who faces pushback at a public school for his Christian faith. The film was released on home video platforms this month.
"From that moment [as a teenager], I just kind of realized that life is so short. And I could go on and make movies that entertain people, and [that] make me look great, and try to build my own wealth and fame. But at the end of the day, what does it matter? I'm going to stand before a holy and righteous God, and He's going to ask, 'What did you do with these talents and abilities I gave you?' And so for me, just personally, I see no greater urgency than to use what I've got ... to just proclaim Jesus. That's my conviction. It's not everybody's conviction. But that's what gets me out of bed in the morning."
Varvel starred in the 2022 movie Pursuit of Freedom, which told the story of a Ukrainian woman who is separated from her children and sold into slavery. He also had a role in the 2021 film American Underdog, which followed the story of NFL star Kurt Warner.
He says he identified with his Running the Bases character, Luke Brooks, who is forced to make a choice between his faith and his career.
"Through multiple moments of my life and my career, I have had similar moments where I had to make choices that may offend people who don't believe in Jesus – that may even ruffle feathers of people in the church," Varvel said. "Am I gonna take a couple on the chin and stay obedient to Christ, or am I going to stay comfortable and give in to the way that the world works?"
God, he said, is working in the film industry, even among non-Christians.
"When you just share the love of Christ with [non-Christians], they're attracted to that," he said. "And that's really, really cool to see that it's not anything that I can do of my own strength or my own creativity or ability. It's really just Christ working in me. And so that's been really cool to see how God can work in this industry."
Photo courtesy: ©Credit Mill Creek Entertainment, used with permission.
---
Michael Foust has covered the intersection of faith and news for 20 years. His stories have appeared in Baptist Press, Christianity Today, The Christian Post, the Leaf-Chronicle, the Toronto Star and the Knoxville News-Sentinel.
---
---