Michael Foust
| ChristianHeadlines.com Contributor
| Friday, May 17, 2019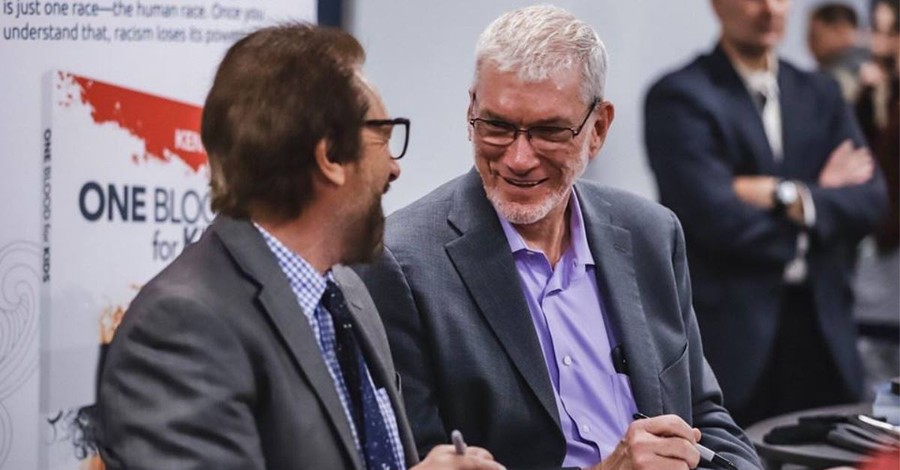 Answers in Genesis founder Ken Ham says he's often accused of being "anti-science" for rejecting evolution.  
But in a new blog post, he says it's the other side – specifically, pro-choicers – that often are the ones opposing science.  
"Do you know who is often anti-science? Those who support abortion," he wrote on his blog Thursday.
Ham referenced a CNN debate involving political analyst Christine Quinn, a former Democratic politician and a board member of the National Institute for Reproductive Health.
"When a woman gets pregnant, that is not a human being inside of her," Quinn said. "It's part of her body." 
Quinn is rejecting basic science and biology, Ham said.
"What is it -- a dog, a dolphin, a green bean?" he asked. "It has 100 percent human DNA (with a unique combination of information that came from both father and mother), and humans only produce humans, so the unborn baby can't be anything other than a human! He or she is an individual." 
Quinn's argument, Ham said, "completely ignores biology, including genetics."
"It's merely her attempt to make the evil of abortion – the murder of children – more palatable," Ham wrote. 
Ham noted that the unborn baby has different DNA, distinct fingerprints, its own nervous system and its own heart.
"A baby is not part of a woman's body," Ham wrote. "The baby begins life inside the woman's body, but that is not the same as being part of the woman's body. An unborn baby is a unique human being, made in God's image, with value (Genesis 1:27). Taking that life is murder – no matter how abortion advocates try and frame it."
Quinn's statement, like the comments of other pro-choice advocates, is "anti-science," Ham said.
"They espouse such absurd platitudes to shroud the truth – abortion destroys the life of a human being," he wrote. 
CNN Democrat Claims, 'That Is Not a Human Being' Inside a Pregnant Woman
Woman Who Survived Mom's Abortion Tells Democratic Senators: I Do Exist
Wisconsin Governor Says He Will Veto Bill Banning Infanticide
'Kill Them Now or Kill Them Later,' Alabama Democrat Says of Abortion
Trump Blasts Abortion: All Children 'Made in the Holy Image of God'
Michael Foust is a freelance writer. Visit his blog, MichaelFoust.com.
Photo courtesy: Answers in Genisis
---
---