Michael Foust
| ChristianHeadlines.com Contributor
| Monday, May 20, 2019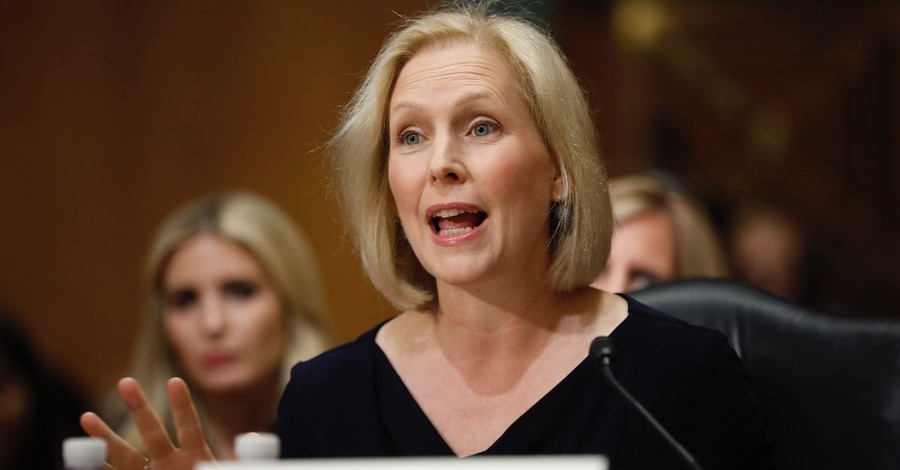 Democratic presidential candidate Kirsten Gillibrand says laws that restrict or ban abortion are "against Christian faith" and violate the tenet of free will.
The procedure, she added, should be funded by taxpayers. 
Gillibrand spoke Thursday in Atlanta at the Georgia state capitol, addressing new laws in Mississippi, Ohio, Kentucky, Georgia and Alabama that either restrict abortion when an unborn baby's heartbeat is present or mostly ban it. 
"If you are a person of the Christian faith, one of the tenets of our faith is free will," Gillibrand said, according to CBS News. She was backed by pro-choice advocates. "One of the tenets of our democracy is that we have a separation of church and state, and under no circumstances are we supposed to be imposing our faith on other people. And I think this is an example of that effort." 
The Hyde amendment – which prohibits taxpayer funding of abortion – should not be renewed by Congress, Gillibrand said. She also has pledged only to nominate Supreme Court justices who support Roe v. Wade. Gillibrand is a U.S. senator from New York. 
R. Albert Mohler Jr., president of Southern Baptist Theological Seminary, called Gillibrand's free will argument "theological gibberish." 
"We do not elevate free will to the point that we do not put restrictions upon that will and upon human responsibility," he said Monday on his podcast, The Briefing. 
Further, Mohler said, abortion has been viewed as immoral "throughout Christian history." Still, he added, "there has been a revulsion to abortion in other societies" that are not Christian.  
Related: 
Trump Wants Exceptions in Abortion Bans, Urges Pro-Lifers to 'Stay United'
Alabama's Near-Total Abortion Ban Signed into Law
Abortion Supporters Are 'Anti-Science,' Ken Ham Says
Star Wars Director Pledges Money to Fight Georgia's Pro-Life Heartbeat Law
Georgia Gov. Defies Hollywood Threats, Signs Pro-Life Heartbeat Bill
Stacy Abrams Calls Georgia Heartbeat Bill 'Evil' and Says it's 'Bad for Business'
Alyssa Milano Says She Loves God then Misuses the Bible to Defend Abortion
Writers Guild of America Threatens to Boycott Georgia over Fetal Heartbeat Bill
Michael Foust is a freelance writer. Visit his blog, MichaelFoust.com.
Photo courtesy: Getty Images/Aaron P. Bernstein/Stringer
---
---