Michael Foust
| ChristianHeadlines.com Contributor
| Tuesday, June 4, 2019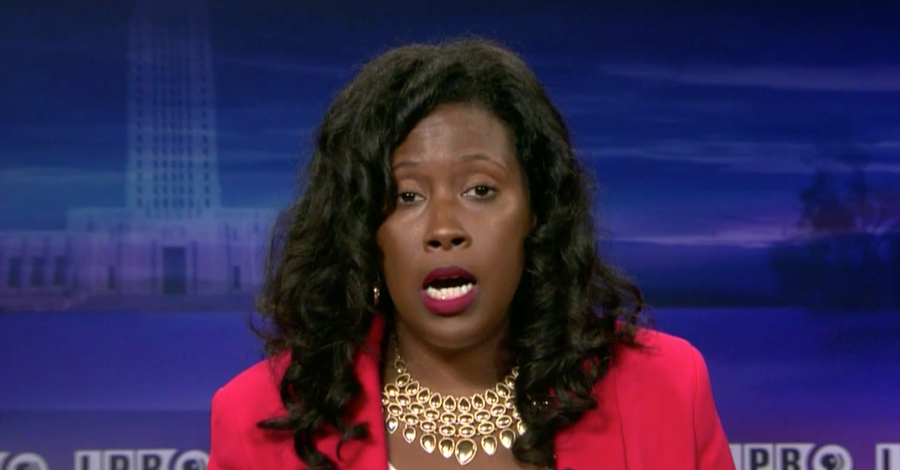 A female pro-life Democrat who supported a Louisiana bill banning most abortions is speaking out, saying the party should change its stance on the contentious issue. 
"In Louisiana... a majority of Democrats in the legislature are pro-life," Louisiana state Rep. Katrina Jackson told Fox News Monday. "We refer to ourselves as whole-life Democrats."
Jackson was among the Democrats in the state legislature who voted for a Louisiana bill banning abortion once an unborn baby's heartbeat is detected. 
Opposing abortion, she said, is "not difficult for us."
"It's our Christian value, our sincerely held belief that abortion is wrong so we fight for it but we are different in how we approach the issue," Jackson said.
She's not the only pro-life Democrat in Louisiana politics. For example, the bill was sponsored by a Democrat and signed into law by the state's Democratic governor.  
"We talk to Democrats across the state that are pro-life," she said. "We really aren't distracted by those who believe that abortion is right. You are always going to have people that are pro-choice. You will have people that are pro-life. What we try to focus on is our issue. That is being whole-life. Of caring about the entire life. We sometimes say from the womb to the tomb."
Unlike her national colleagues, Jackson wants to see Roe v Wade overturned 
Looking at the overall scope of Roe v. Wade, I believe it is as we see more appointments to the Supreme Court it will be in jeopardy," she said. I believe in 1973, when it was decided it was the wrong decision."
Related:
50 Percent Say Abortion is 'Morally Wrong' -- Highest in 7 Years
New York Times Calls Unborn Baby's Heartbeat 'Embryonic Pulsing' 
A Pregnant Woman 'Is Not a Mother,' Ruth Bader Ginsburg Asserts
Abortion Is a 'Disturbingly Effective Tool' for Eugenics, Supreme Court Justice Warns
Netflix Threatens to Pull Out of Georgia If Pro-Life Law Takes Effect
A Democratic Governor Is Set to Sign an Abortion Ban into Law
Michael Foust is a freelance writer. Visit his blog, MichaelFoust.com.
Photo courtesy: Screenshot from Fox News video
---
---