Michael Foust
| ChristianHeadlines.com Contributor
| Monday, August 12, 2019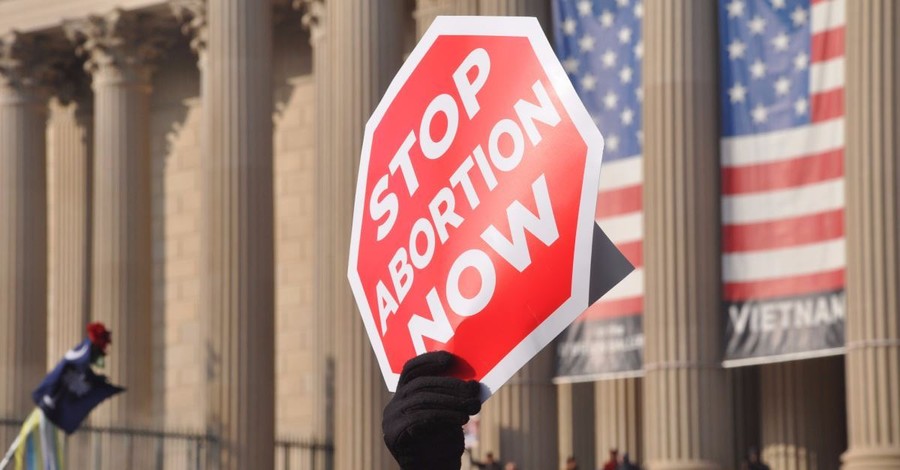 The Trump administration on Friday gave Planned Parenthood and other abortion providers and family planning programs until Aug. 19 to announce if they will comply with a new rule that prohibits them from referring or promoting abortion under the federal Title X program.
Nearly $300 million in Title X money is at stake, including $60 million for Planned Parenthood. Title X is a family planning program which funds services such as cancer screenings, contraception and pregnancy tests for lower-income individuals. 
The new rule prohibits Title X money from going to clinics that "perform, promote, refer for, or support abortion as a method of family planning." 
Supporters call it the Protect Life Rule. Critics have dubbed it the "gag rule." 
The Department of Health and Human Services announced Friday that Title X recipients have until Aug. 19 to document their steps for complying with the rule. It will go into effect Sept. 18, as Christian Headlines previously reported. 
Another part of the rule requires family planning clinics to physically and financially separate their abortion services from their non-abortion services. That section, though, won't go into effect until March 4. 
"If the grantee believes that it cannot meet the deadlines listed above, it must submit a request for an extension along with an explanation or documentation of the need for the extension," HHS said. 
Planned Parenthood and other abortion providers had filed suit against the rule, but two federal appeals court panels sided with the Trump administration and said it could go into effect. 
The Trump administration says the new rule is consistent with federal law that prohibits taxpayer funding of abortion. HHS released a "Myth vs. Fact" sheet defending it. 
"Referral for abortion as a method of family planning is not permitted, because the statute written by Congress prohibits funding programs where abortion is a method of family planning," the sheet said. 
"Nondirective" counseling, though, is permitted, the sheet said. Clinics "may not provide pregnancy options counseling which promotes abortion or encourages persons to obtain [an] abortion, although the project may provide patients with complete factual information about all medical options and the accompanying risks and benefits."
Under the new rule, a pregnant woman can be given "a list of comprehensive healthcare providers (including prenatal care providers), including some (but not the majority) who perform abortion as part of a comprehensive healthcare practice."
"However," the sheet said. "this list cannot serve as a referral for, nor identify those who provide abortion – and Title X providers cannot indicate those on the list who provide abortion."
HHS also pushed back against objections that thousands of patients will lose health care services if Planned Parenthood declines Title X money.  
"There are 4,000 Title X service sites across the nation, with Planned Parenthood representing fewer than 400," the Myth vs. Fact sheet said. "If it participates in the Title X program and receives Title X funds, Planned Parenthood has an obligation to comply with the law and the plain language of Section 1008 of Title X. To the extent that Planned Parenthood claims that it must make burdensome changes to comply with the Final Rule, it is actually choosing to place a higher priority on the ability to refer for abortion instead of continuing to receive federal funds to provide a broad range of acceptable and effective family planning methods and services to clients in need of these services. 
"Like all Title X providers," the sheet said, "Planned Parenthood has the option to comply with the 2019 Title X Final Rule, which faithfully implement the statutes, and continue to receive federal funding."
Related:
Maine Abortion Clinics to Lose $2 Million under Trump Pro-Life Rule
Trump's Protect Life Rule Results in Illinois Losing $2.4 Million 
Trump Admin. Begins Defunding $60 Million from Planned Parenthood
Court OKs Trump Rule Defunding $60 Million from Planned Parenthood
University of Chicago Ph.D. Student Surveys Thousands of Biologists and Most Agree that Life Begins at Conception
'Let's Be the Louder Voice': GiveSendGo's Pro-Life Campaign Counters GoFundMe's Pro-Abortion Fundraiser
Christian Leaders Gather to 'Bless' Texas Abortion Clinic: 'God Is Already Present'
Michael Foust is a freelance writer. Visit his blog, MichaelFoust.com.
Photo courtesy: Maria Oswalt/Unsplash
---
---