Michael Foust
| ChristianHeadlines.com Contributor
| Updated: May 29, 2019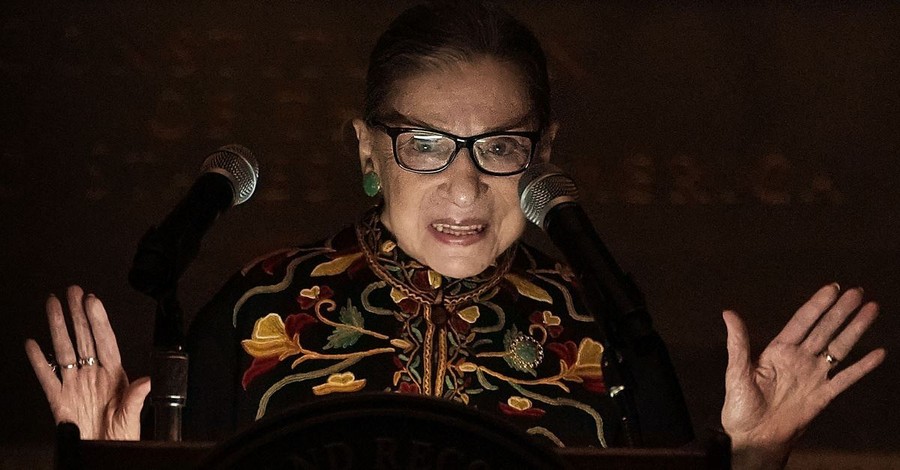 U.S. Supreme Court Justices Clarence Thomas and Ruth Bader Ginsburg engaged in a verbal spar Tuesday over several abortion-related legal issues – Including over whether a pregnant woman should be considered a "mother." 
"A woman who exercises her constitutionally protected right to terminate a pregnancy is not a 'mother,'" Ginsburg wrote in a Supreme Court order.
At issue was an Indiana law that did two things: 1) banned sex-, race- and disability-selective abortions, and, 2) required the burial or cremation of aborted babies. An appeals court struck down the entire law. The Supreme Court upheld the latter segment of the law but chose not to get involved in the former issue.
Thomas, in a separate opinion, said he agreed with the court's decision, although he made clear he believed such an abortion ban would be constitutional. Ginsburg also wrote a separate opinion, saying she thought the entire Indiana law was unconstitutional. Each also wrote a footnote directed at the other. 
"Justice Ginsburg's dissent from this holding makes little sense," Thomas wrote.
"Justice Thomas' footnote… displays more heat than light," Ginsburg retorted.
The high court, in its majority opinion, pointed to a 1983 decision that said states have a "legitimate interest in proper disposal of fetal remains."
Ginsburg called it a "waste of the Court's resources"
Thomas wrote, "It is not a 'waste' of our resources to summarily reverse an incorrect decision that created a Circuit split."
Ginsburg, a supporter of legalized abortion, wrote, "[T]he cost of, and trauma potentially induced by, a post-procedure requirement may well constitute an undue burden" on a woman.
Thomas, who is on record as opposing Roe v. Wade, defended the Indiana law.
"Indiana law prohibits abortion providers from treating the bodies of aborted children as 'infectious waste' and incinerating them alongside used needles, laboratory animal carcasses, and surgical byproducts," he wrote. "... I would have thought it could go without saying that nothing in the Constitution or any decision of this Court prevents a State from requiring abortion facilities to provide for the respectful treatment of human remains."
Related:
Supreme Court: States Can Require the Burial, Cremation of Aborted Babies
California May Give Hollywood Tax Breaks for Not Working in Pro-Life States
Unplanned Blocked from Distribution in Canada
Alabama's Near-Total Abortion Ban Signed into Law
Abortion Supporters Are 'Anti-Science,' Ken Ham Says
Star Wars Director Pledges Money to Fight Georgia's Pro-Life Heartbeat Law
Georgia Gov. Defies Hollywood Threats, Signs Pro-Life Heartbeat Bill
Stacy Abrams Calls Georgia Heartbeat Bill 'Evil' and Says it's 'Bad for Business'
Alyssa Milano Says She Loves God then Misuses the Bible to Defend Abortion
Michael Foust is a freelance writer. Visit his blog, MichaelFoust.com.
Photo courtesy: Getty Images/Alex Wong/Staff
---
---