Michael Foust
| ChristianHeadlines.com Contributor
| Tuesday, February 25, 2020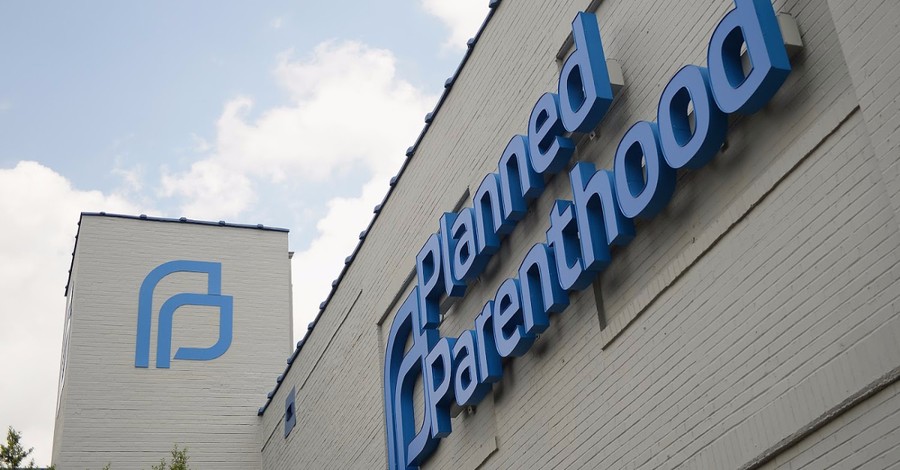 The U.S. Ninth Circuit Court of Appeals handed the Trump administration and pro-life groups a major victory Monday, upholding a new rule that prevents certain federal funds from going to groups – such as Planned Parenthood – that promote or perform abortions.
The 7-4 decision means the Department of Health and Human Services can continue enforcing the rule, which was finalized last year.
Opponents call it the "gag rule," while supporters dubbed it the "protect life rule."
At issue are $300 million in funds within a family-planning-program known as Title X, which provides low-income people with cancer screenings, pregnancy tests and contraceptives.
The new HHS rule prevents Title X money from going to clinics that "perform, promote, refer for, or support abortion as a method of family planning." It also requires recipients to financially and physically separate their abortion services from their non-abortion services.
Planned Parenthood, which receives an estimated $60 million annually from Title X, chose last year to drop out of the program. Planned Parenthood and other like-minded groups joined a coalition of states in suing the federal government to overturn the rule.
But the Ninth Circuit – often a thorn in the side of social conservatives – sided with the Trump administration. The same lineup of justices last year refused to issue an injunction blocking the rule.
The Trump administration's policy, the Ninth Circuit ruled Monday, is similar to HHS regulations issued in 1988 that were upheld by the U.S. Supreme Court in the 1991 case Rust v. Sullivan. In fact, the Ninth Circuit noted, the Trump policy is less restrictive than the 1988 regulations in at least "one important respect" – "a counselor providing nondirective pregnancy counseling 'may discuss abortion' so long as 'the counselor neither refers for, nor encourages, abortion.'"
"There is no 'gag' on abortion counseling,'" Judge Sandra S. Ikuta wrote for the majority. She was nominated by President George W. Bush. "... In light of Supreme Court approval of the 1988 regulations and our broad deference to agencies' interpretations of the statutes they are charged with implementing, plaintiffs' legal challenges to the 2019 rule fail,"
Section 1008 of Title X, Ikuta noted, prohibits funds from being "used in programs where abortion is a method of family planning."
"With the court failing to block the rule, Congress must take action to reverse this dangerous rule and restore access to care for millions through Title X," said Alexis McGill Johnson, acting president and CEO of Planned Parenthood. "Planned Parenthood will never give up on our patients and we will continue to do everything we can to fight this rule."
After Planned Parenthood and others dropped out of the program last year, HHS awarded those relinquished funds to other family-planning clinics, organizations and states.
Pro-life groups applauded the Ninth Circuit's decision.
"Taxpayers shouldn't have to foot the bill for abortions. That's precisely why Title X includes language allowing the federal government to deny funding to organizations that perform and promote them," said Elissa Graves of Alliance Defending Freedom, which filed a friend-of-the-court brief siding with HHS. "The 9th Circuit was on firm ground to allow HHS to follow the law and ensure that no Title X money reaches the coffers of Planned Parenthood or any other organizations that are in the abortion business. … Plenty of other organizations provide valuable and genuine health care services that are deserving of this money. Planned Parenthood is not."
All seven judges who upheld the rule were nominated by Republicans (four by George W. Bush, two by President Trump and one by Ronald Reagan). The four dissenting votes came from Democratic-nominated judges (all by Bill Clinton).
Related:
Court OKs Trump Rule Defunding $60 Million from Planned Parenthood
Trump's Protect Life Rule Results in Illinois Losing $2.4 Million
Trump Admin. Begins Defunding $60 Million from Planned Parenthood
Photo courtesy: ©Getty Images/Michael B. Thomas/Stringer
---
Michael Foust has covered the intersection of faith and news for 20 years. His stories have appeared in Baptist Press, Christianity Today, The Christian Post, the Leaf-Chronicle, the Toronto Star and the Knoxville News-Sentinel.
---
---